Raspberry Pi Foundation helping ELBA tackle digital exclusion
A key priority for ELBA is tackling digital inequality. 
An estimated 11.7 million (22 per cent) people in the UK are without the digital skills needed for everyday life; 9 million (16 per cent) are unable to use the internet and their device by themselves; and 3.6 million (seven per cent) are almost completely offline (Tackling Digital Divide)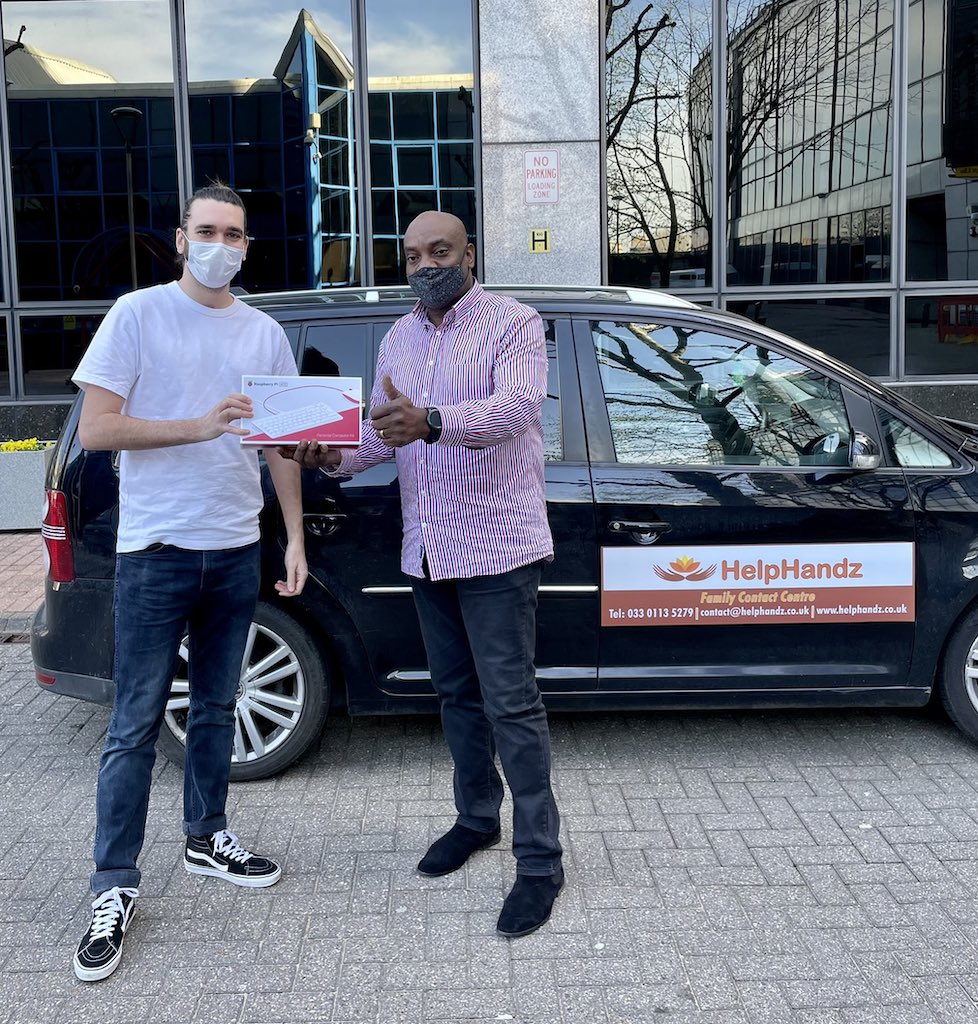 To promote digital inclusion in local east London boroughs, ELBA is working with the Raspberry Pi Foundation (RPF) to provide computers to young people who don't have access to a digital device as part of their Stay Connected To School project. Access to the internet has become an essential part of young people's education but with high levels of child poverty in east London, many children don't have the technology to complete their homework or access online learning.
RPF's main product is a 'Raspberry Pi', a credit card sized computer that's designed to work anywhere, allowing the foundation to fulfil their mission of ensuring young people are taught how to code. Raspberry Pi runs on Linux which is a free operating system from an SD card, and it's powered by a phone charger so it is very accessible. All the computers donated come with a monitor, headset, keyboard, mouse and webcam so the children have everything they need to participate in the current format of education.
With funding from S&P Global, Barclays and other sources, the Raspberry Pi Foundation has donated over 400 units to ELBA to give to local community organisations. Here are some quotes from two of our East London community organisations who have received them:
"The Raspberry Pis were greatly received from our young people and families. We can not thank you enough for the donation as many young people with an interest in coding would never have had the opportunity to develop in this area without the appropriate equipment."
– Kelly, The Crib, Hackney
"Early Years Cocoon is supporting families in Barking and Dagenham, and during the pandemic we became more aware of the need of tackling digital inclusion. Thanks to ELBA and the donations of computers and tablets, we have been able to allocate these to families who have benefited greatly from receiving these resources."
– Natalia, Early Years Cocoon CIC, Barking and Dagenham
If you would like to receive Raspberry Pis or learn more about our digital inclusion initiatives at ELBA, please contact Ashley at ashley.rice@elba-1.org.uk.