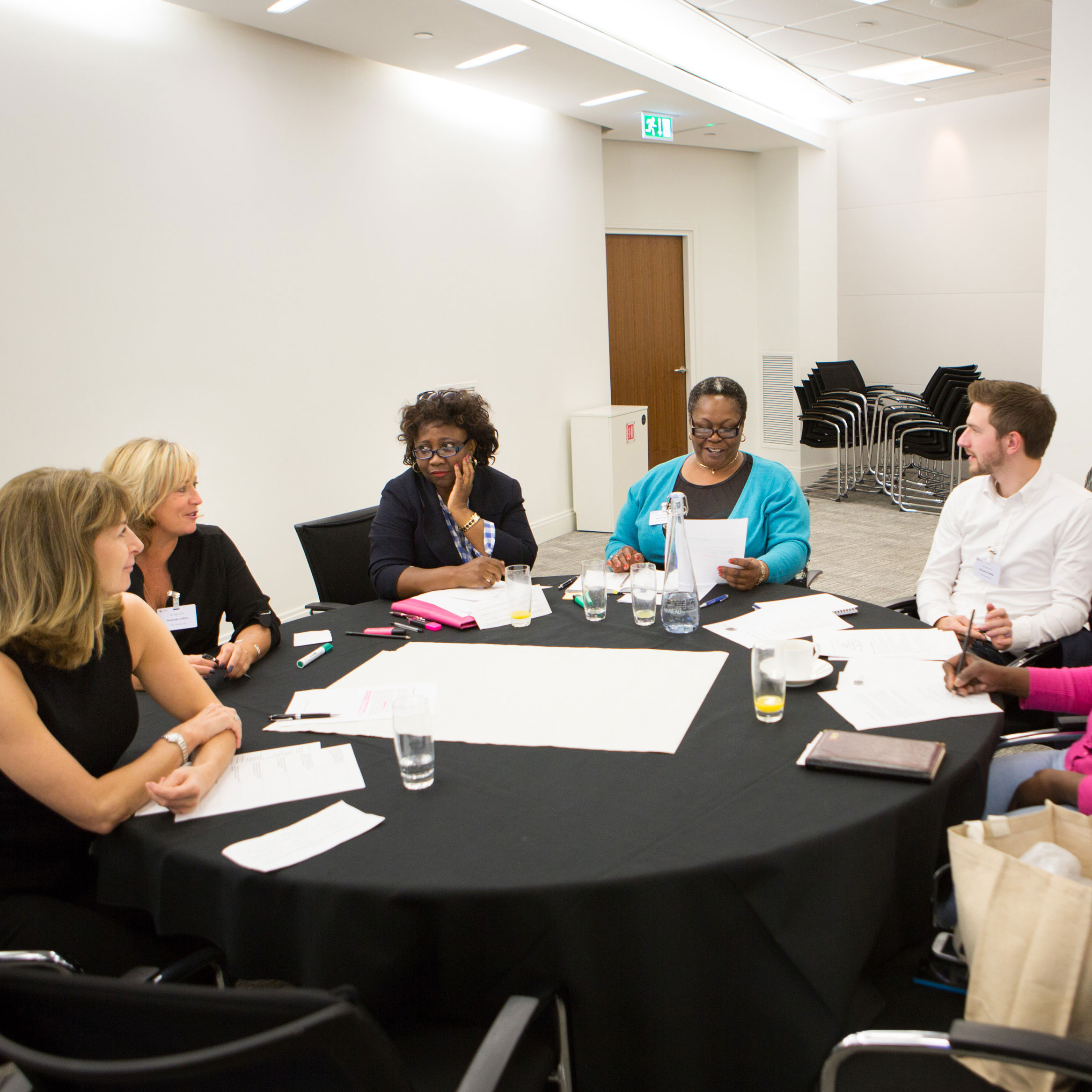 Skills-based volunteering brings the business experience and expertise of employee volunteers to support and strengthen east London community and voluntary sector organisations, and their employees.
Through employer supported skills-based volunteering, charities and community groups can access a wide range of professional skills and knowledge, helping them in delivering their important work. Employee volunteers from City and Canary Wharf companies bring their time and expertise to support organisations and their employees through consultancy support, skills sharing and training, in areas such as HR, IT, management, financial planning, business planning, communications and marketing.
Through working with ELBA, employees can use their business skills and expertise to support the leadership and senior management of a community organisation, engage in issues related to an organisation's operations and development or work directly with the beneficiaries the organisation supports.
Two of our current projects on the Connect (skills based volunteering) programme, are Evolve and My Ends:
"I loved the open dialogue and learning about such an interesting charity, and discussing with such passionate people."

"This was an inspiring workshop that I am sure will have positive impacts on our Culture and Diversity & Inclusion initiatives."
The Leaders in Partnership programme matches leaders from businesses with leaders, directors and senior staff from charities and social enterprises. During the 10 month partnership business volunteers will use principles of coaching to work with community leaders to achieve goals and strategy challenges. This programme allows for a space and time rarely allocated for community leaders to reflect and share experiences with a peer. For business volunteers it's a chance to develop coaching skills outside of your company and learn about the challenges and successes of the third sector.
BoardBuilders - Trustee Placement
ELBA has been placing business professionals as chairs and trustees for local community organisations for over 6 years through its long-established BoardMatch programme. The programme provides an opportunity for employees of ELBA business partners to meet local charities and social enterprises. Learn more about the programme here.
Individual and group volunteering
We have a range opportunities for individuals and groups of all experience levels to meet and share their skills with charities and social enterprises. Activities vary from one-off engagements up to longer-term programmes. Learn more about current opportunities to volunteer as an individual or team by contacting community@elba-1.org.uk or your CSR department.
We have a range of activities in which we connect individuals and teams from the businesses ELBA work with to our community partners. To see what's upcoming or to become a community partner click button below.