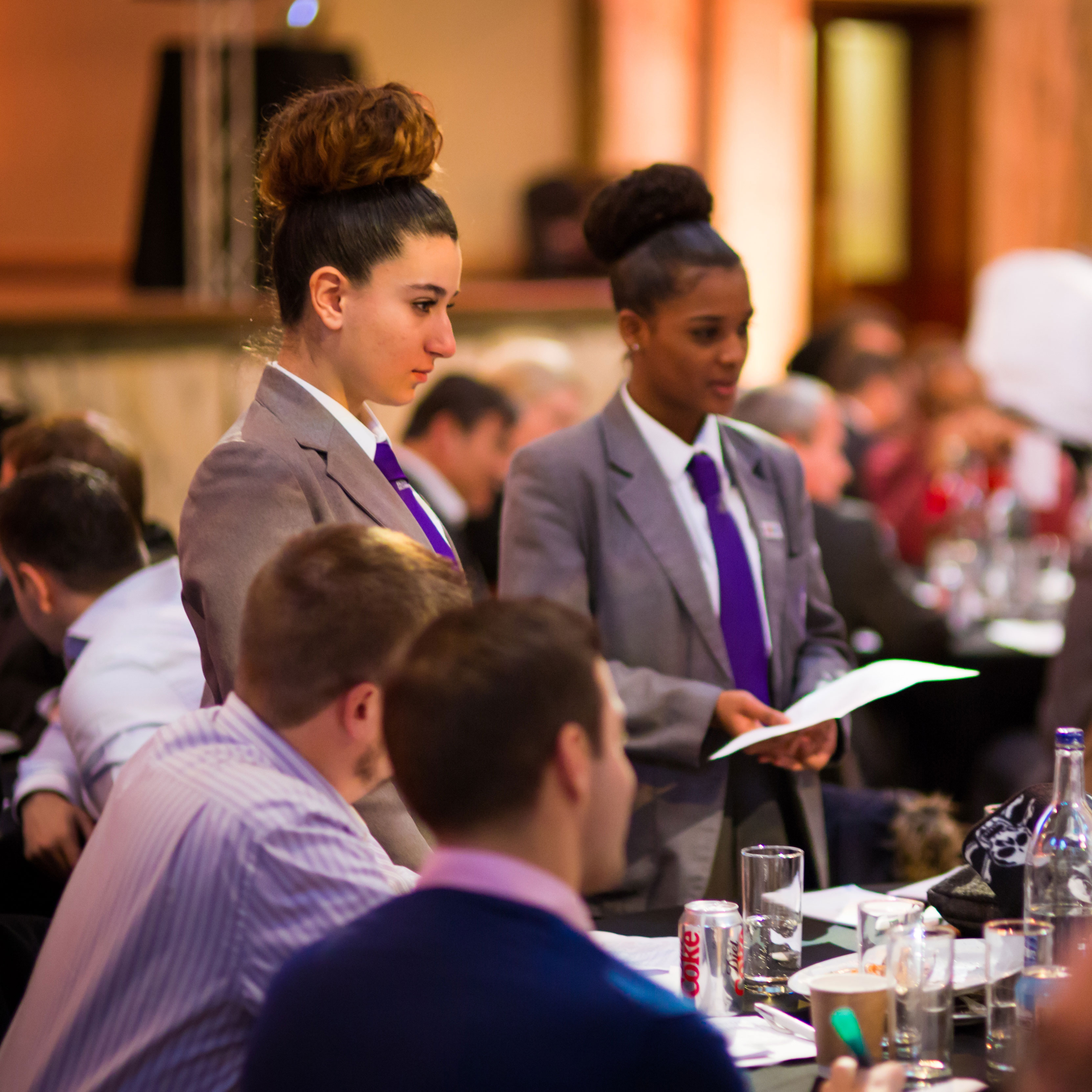 Education Works offers young people the opportunity to discover and develop; empowering them with the skills and competencies needed to secure the education, training and careers they aspire to.
E
ducation Works knows that engaging young people with the world of work and providing them with opportunities to meet professionals can have significant results in improving their life chances. We do this with three key programmes:
Schools and Colleges: This programme currently operates in schools and colleges across east London. We bring together professionals from City and Canary Wharf companies to develop the employability skills of students.
Higher Education: Working alongside university careers teams, we support students providing them with a range of opportunities to connect with professionals in the City and Canary Wharf. This valuable work includes mock interviews, business mentoring and CV/LinkedIn reviews.
Mentoring Works: This programme matches students, in Year 10 and Sixth Form, to volunteer business mentors working in the City of London. Young people travel to their mentor's office, where they work together to develop the knowledge and skills needed for their future education, training or careers, over a nine month programme.
Education Works has adopted the national Skills Builder Universal Framework, developed to show how to build essential skills at every stage of life. Participants will explore the Skills Builder skills and some additional competencies throughout sessions. These include: Listening, Speaking, Problem Solving, Creativity, Staying Positive, Aiming High, Leadership, Teamwork, Business Awareness and Confidence.

Amazing opportunity for the children to become well rounded individuals.

Teacher

I thank all of the volunteers today for spending their day with us and providing me with lots of new knowledge.

Student

I honestly learnt so much from this workshop, from the etiquettes that I'd need to maintain during the interview process to the precise wording of my CV to be able to stand out from thousands of other candidates.

Student

Having two people in the legal profession believe and support you for someone from my type of background is a really priceless thing to have.

Student

Thank you to ELBA for running the session so well. It was a nicely balanced and full schedule which worked really well.

Student
ELBA's Schools & colleges Programme runs events such as Career Insight Visits for groups of students to visit and learn about our different business partners, as well as other opportunities such as Mock Interview and Enterprise Days, and cross-school events such as the STEM in Aviation day with London City Airport and Pinsent Masons Debating Competition, all of which meet Gatsby Benchmarks 5 & 6. Having worked with schools for over a decade (starting out in just the Canning Town area and three schools), we now work with over 30 schools and colleges, with a focus on creating and hosting activities for young people to meet and learn from our corporate partners. Get in touch to find out more.
Our Higher Education programme, supports undergraduates by providing them with opportunities to hone their employability skills as they prepare for the world of work. Our dedicated project managers work alongside our university stakeholders to provide a programme that consists of 'insight clubs' where students can explore career options in a range of areas from banking to PR; giving practical support on applications; providing Mock Interviews together with professional input and our 'CV and LinkedIn surgeries'. We understand how hard the graduate employment field can be and welcome contact from universities on how we can support them in improving outcomes.
The Mentoring Works programme has been operating since 1996, connecting over 7,000 student mentees with business mentors in the City and Canary Wharf. Mentors and mentees meet regularly for sessions designed to develop the knowledge, skills and qualities needed for future careers. Sessions explore the programme's key competency framework but can also be tailored to individual needs. Mentoring Works provides training, resources and ongoing support, so that mentors can guide their mentees in their own decisions and discoveries and promote networks, opportunities and social mobility. Mentoring Works has been accredited with the Approved Provider Standard (APS) by the Mentoring & Befriending Foundation (MBF). The APS is the national quality standard designed specifically for all types of mentoring and befriending projects.