Volunteering in east London to build a fairer city on City Giving Day 2018
City Giving Day, championed by the Lord Mayor's Appeal, is one day in the year when businesses can unite to celebrate and showcase their charitable and volunteering efforts with employees, clients, suppliers and the public. This years' theme was 'A Fair City'. Whether a small business or a large corporation, City Giving Day provided a chance to engage with employees, recruit volunteers, to have fun, raise money and showcase your charity partners / charitable giving.
City Giving Day 2018 was on Tuesday 25th September. At the East London Business Alliance we had a number of events taking place: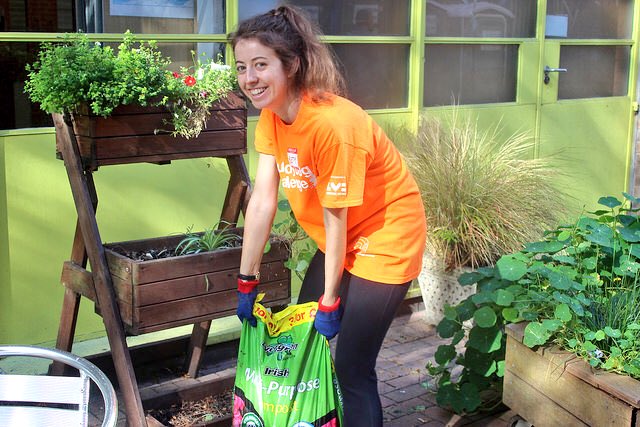 Across the City a number of finance and insurance firms provided practical assistance on the day by taking part in a team challenge. Some helped the hungry and homeless, providing lunch at a homeless charity in Tower Hamlets. Another team of volunteers helped revamp an adventure playground in Hackney to improve the area for children that don't have play facilities or outdoor space in their local area. Additionally, we had teams going to work in local parks and a City farm to help improve green spaces that are so vital for the local community.
ELBA's Connect Team had a busy day delivering two events at Linklaters alongside volunteers from Linklaters, Societe Generale and UBS under Hackney East. The first workshop focused on supporting the leadership team from Hackney Council's Homerton Hub employment team find solutions to strategic problems. One volunteer from each corporate spent the morning gaining a thorough understanding of the challenges that Homerton Hub are facing and then worked together with the senior leadership team to produce a plan of action. The future Lord Mayor of London, Alderman Peter Estlin, briefly joined the morning discussion along with young people from Onside Youth Zone and others.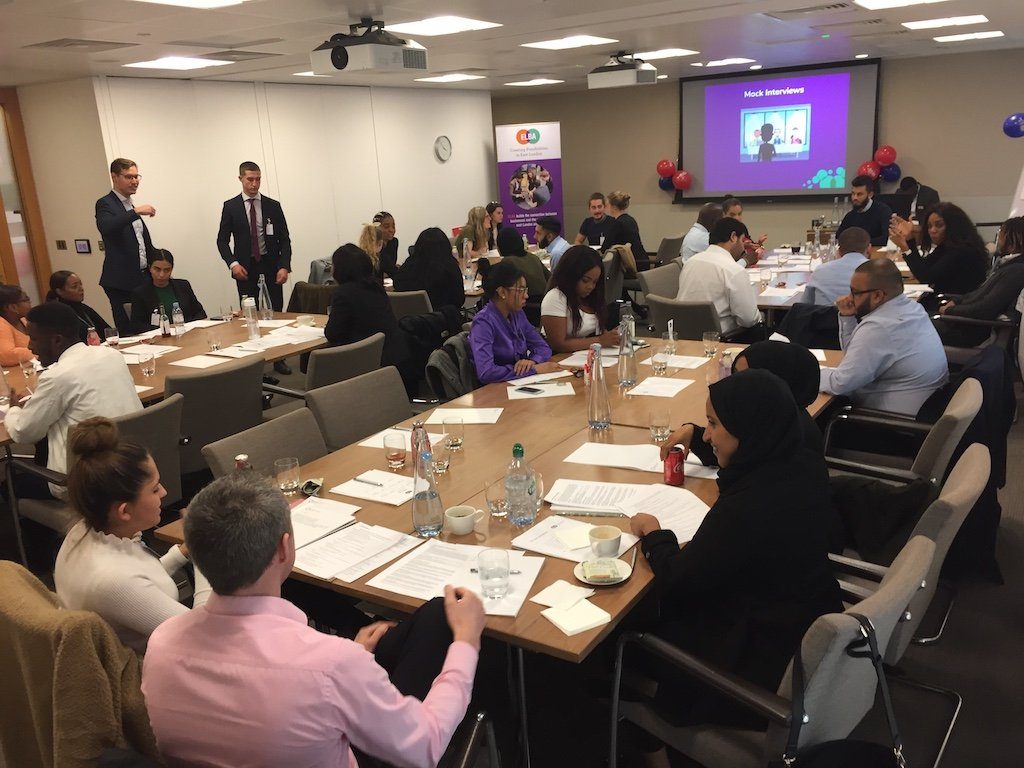 In the afternoon, 21 of Hackney Council's apprentices joined 13 volunteers from Linklaters, Societe Generale and UBS for a CV and Interview skills session. Six of the volunteers were apprentices or former apprentices and the day concluded with an Q&A panel, providing the company apprentices and Council apprentices with the opportunity to share their experience of their respective roles.
JP Morgan hosted a fantastic Career Insight Visit with students from Newham Collegiate Sixth Form for City Giving Day,focused around supporting the students when applying for their first job. Volunteers shared feedback and best practice with the students around CV and Interview Skills with time spent on mock interviews which was invaluable for the students. A big thank you to the brilliant volunteers that made the session so valuable and meaningful, and to the wonderful students from NCS for being so engaged and and keen to get involved.
Our Employment team, in celebration of their flagship project, Parity, connecting young black men to sustainable employment, ran two events with corporate partners on City Giving Day.
State Street hosted a brilliant networking event that provided an opportunity for Parity candidates to make meaningful connections with experienced professionals in their desired fields, whilst Nomura led a charities fair showcasing the work they are doing across various causes. Our stall was managed by a Parity candidate who after completing an internship with Nomura, went on to secure employment at an asset management firm.
The two events highlighted the work that ELBA has been involved in over the year, in engaging partners and the wider business community in a conversation about diversity and inclusion, in delivering a 'what works' approach to improving the outcomes of underrepresented talent in London and creating a fairer city.
If you are interested in volunteering with ELBA please contact us and help us to plan even bigger, better events for next year!