ELBA celebrates City Giving Day 2019
City Giving Day enables companies and employees in the City of London to celebrate and showcase their volunteering achievements and encourage others to get involved.
This City Giving Day saw ELBA in partnership with a number of our corporate members highlight some of the successful initiatives facilitated over the year, from making a positive impact on the environment and engaging partners and the wider business community in strategic support for grassroots charities, to delivering a 'what works' approach in improving the outcomes of underrepresented talent in London and creating a fairer city.
ELBA's Challenge Team supported volunteers in getting their hands dirty this City Giving Day taking part in Team Challenges across east London. Employees from Beazley were mucking in at Stepney City Farm keeping the compost turning. While over at Leyton Jubliee park, volunteers from Societe Generale braved the weather and helped with the maintenance of the park.
ELBA's Connect team ran two back-to-back events at Societe Generale as part of the Hackney East project – collaboration between Societe Generale, Linklaters and UBS. The project is focused on employability in the east of the borough for local residents, as well as supporting local community organisations to build their capacity in serving the local area.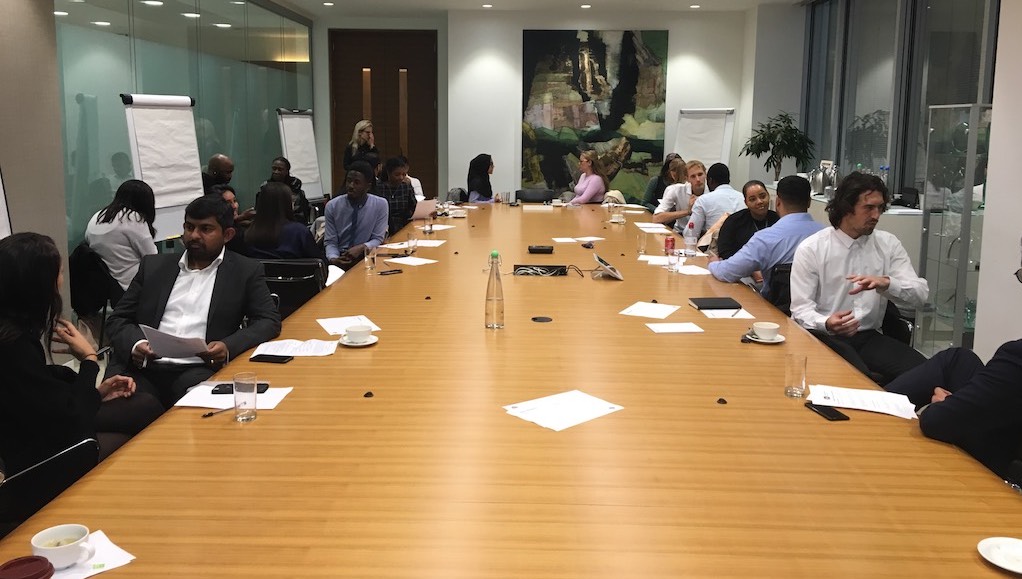 The first session brought together leaders from both the corporate and community sectors to discuss ideas around leadership and change management. The second session was focused on employability with 20 young people from the Hackney Apprenticeship programme working with volunteers from Societe Generale, Linklaters and UBS to develop their networking and interview skills. After learning about different career paths, the apprentices exercised their communication skills in a mock interview setting, incorporating the learning from their apprenticeships in their answers.
ELBA's Education team in partnership with Bupa launched a new Performance Energy workshop for students from Newham Collegiate Sixth Form. As the UK's largest private health service provider, Bupa has a strong focus on Wellbeing for their customers as well as their staff members. The Year 12 students got a chance to learn about how to prioritise wellbeing day-to-day, particularly during busy times. These strategies will be very useful for them once homework starts piling up and exam time hits.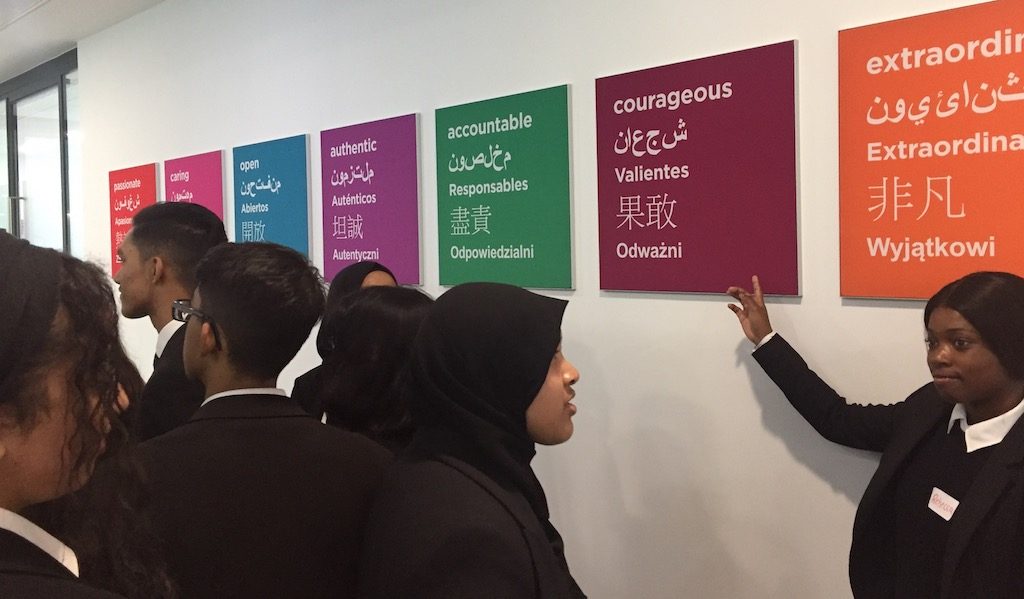 ELBA's Employment and Skills team in partnership with Nomura attended the Nomura City Giving Day Lunch and Learn event to present the Parity project – collaboration between State Street and Nomura connecting young Black men to sustainable employment. It was great to see a room filled with eager volunteers keen to support the initiative and make an impact.
Here at ELBA we understand the needs of London's communities and how companies can best channel their resources and influence to make an impact, play their part in regeneration and promote social mobility. We help our corporate partners innovate, collaborate and think differently about how they give back. The results are often diverse and innovative with a hugely positive impact on the community.
If you are interested in volunteering with ELBA please contact us and help us to plan even bigger, better events for next year!