East London pensioners enjoy a day trip in Essex with Liberty Specialty Markets
The East London Pensioners Group (ELPG) is a social club for older people across east London. Run by Carol Abbot, the group has a large attendance with over 50 guests each week. Sadly, loneliness is a problem many people face as they become older and often more isolated, and it can lead to various related health issues, including depression. Socialising at clubs such as this is a fantastic way to overcome that loneliness.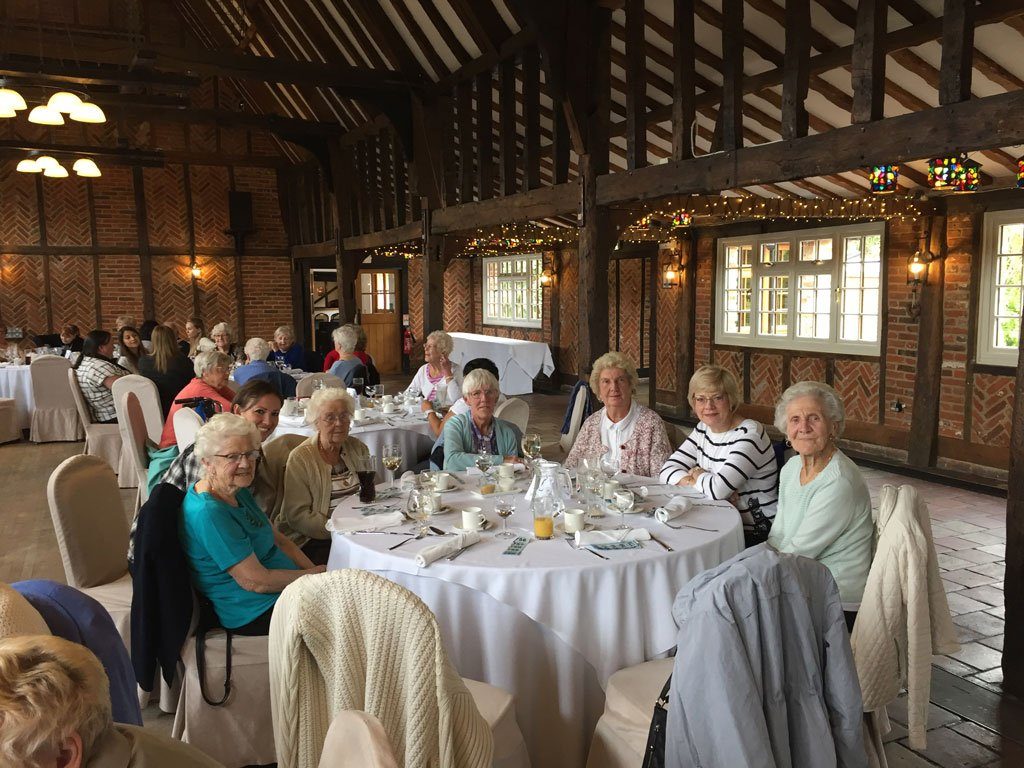 Volunteer opportunities to help out at these weekly lunch-clubs are very popular with our ELBA volunteers. The teams of volunteers help to set up tables and prepare the lunch, then spend enjoyable time socialising and mingling with the older members. After lunch they play bingo and games, which often ends in sing-a-longs on the piano! Interacting with people they don't know interests the older people and gives them something to look forward to.
Liberty Specialty Markets volunteered with the East London Pensioners Group in May 2017 as part of its #ServewithLiberty campaign. The volunteers enjoyed the day so much they wanted to take the group of elderly club members on a day out. Working with ELBA and Carol they arranged to take the group to Ye Olde Plough House in Essex. The group enjoyed visiting the countryside, Carol said 'It was beautiful, we had a really lovely day! If it wasn't for ELBA getting these volunteer groups in we would never experience such a delightful day'.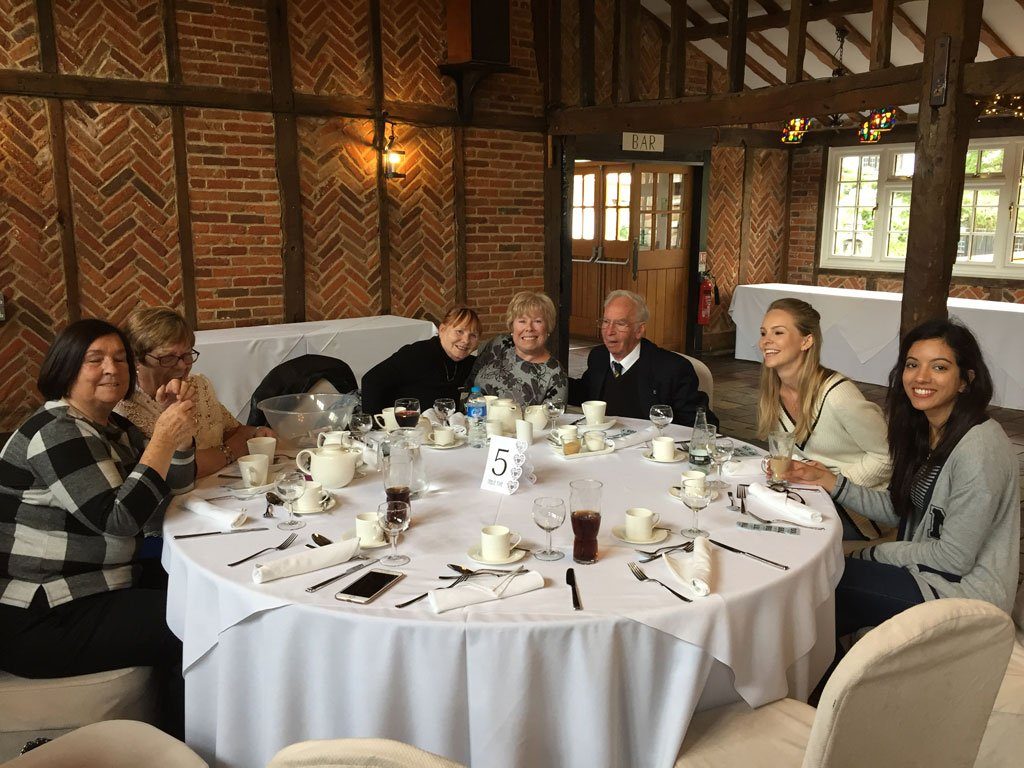 Over 40 older people and Liberty volunteers enjoyed lunch together, games (including bingo!) and afternoon tea before returning to Bethnal Green. ELPG Member Gladis Kerslake commented 'It was a lovely day with lovely food and lovely people, we would love to do it again!'
Nikki Barrett-Browne, Liberty Specialty Markets said 'It was a pleasure to be able to support the group with this day and to be given an opportunity to speak with so many of the members'. The day was a great success with the ELPG older people enjoying a day of socialising outside of their every day environment – a big thank you to Liberty!