Volunteers swing into action at the adventure playgrounds!
Adventure playgrounds are a vital community resource that provide free quality play provision all year round, develop community links, and bring the natural world into a rich, varied play environment. As it's our 30th birthday this year, we wanted to celebrate the east London adventure playgrounds by supporting them with as many volunteers as possible on one day!
No less than 80 volunteers from Credit-Suisse, Royal London, HSBC, Chaucer and FCA paired up to work on the maintenance of four playgrounds: Abbey Hub, Arc in the Park, Evergreen Adventure Playground and Shoreditch Adventure Playground. The playgrounds receive on average 500 children over the school break and after a busy summer they are in need of some helping hands for repair and maintenance.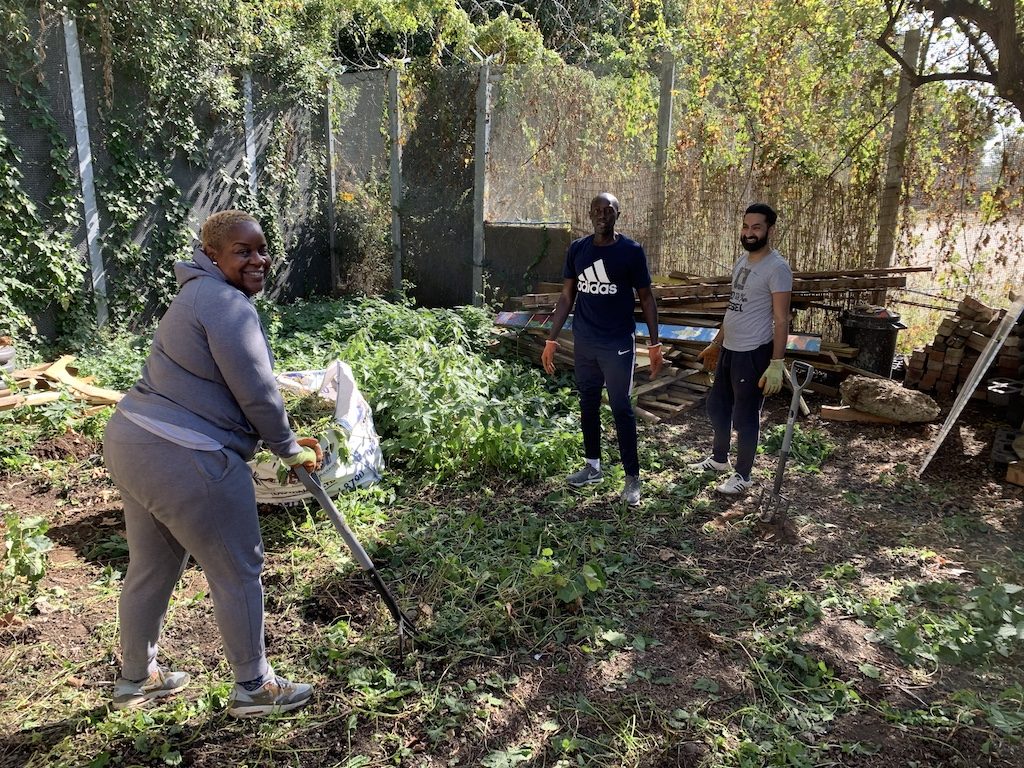 Work that volunteers have carried out involved the maintenance of wooden structures to create a safer space, moving woodchip to make the playgrounds more accessible, gardening in the growing zones, painting and putting up signages to improve the overall appearance of the playgrounds.  Andy, a senior playworker at Shoreditch Adventure playground mentions:
"The work that the volunteers perform, how small it may seem, is so valuable. Children have a great eye for these changes, and it gives them a fresh look on the playground they visit daily."
The work that the volunteers have done not only contributes in improving the actual playground, but also frees up the time of the experienced playworkers at the playground. This time is very valuable as most playgrounds, not only focus on the actual playground, but also offer early help and prevention services and children with special education needs or disabilities. The total hours that teams have volunteered will free up a great amount of time for the playworkers to focus on these children that need an extra bit of assistance.
ELBA would like to say a big thank you to the volunteers and the playworkers who made this day possible. The event is a great example of how harmonisation is essential in building safe and stimulating spaces for the children in our community!