Societe Generale volunteers share their IT expertise
On Thursday 19th September, employees from the IT department at Societe Generale provided support to community organisations from across East London to help them brainstorm solutions to their IT and tech-related issues. Over the course of the day 22 volunteers worked in teams to assist 5 of ELBA's Hackney-based community partners, each of whom finished the session with both an action plan and a whole host of ideas to implement back at their organisations.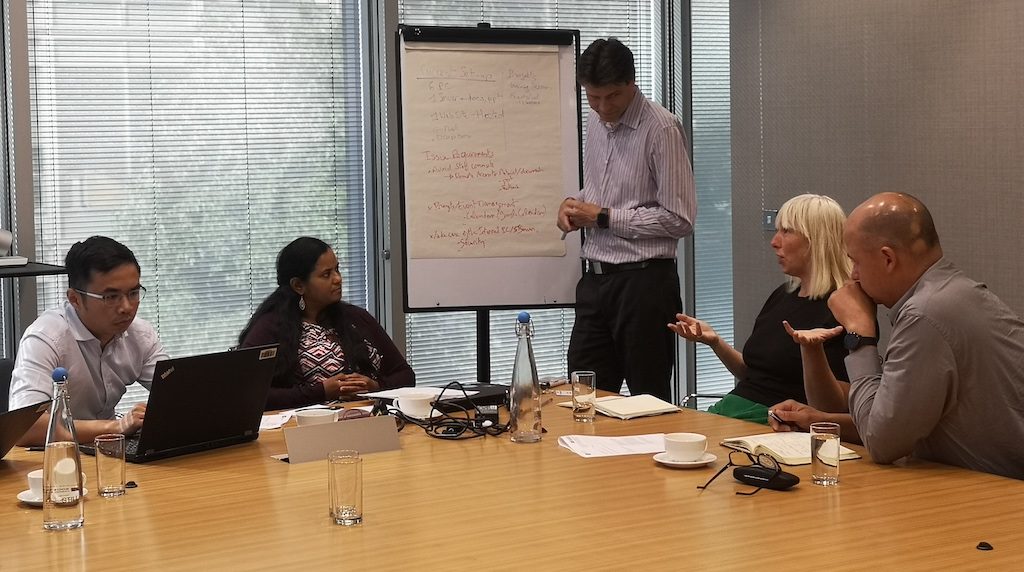 Charities and other community-based organisations are increasingly faced with the demands of service cuts, reduced grant funding opportunities and a greater level of competition for the funding that is available. Staff and resources are stretched, meaning that basic functions such as IT often get forgotten or side lined. At the same time, these functions are crucial to the everyday running of these important organisations, and so opportunities to gain advice and help ensure these functions operate smoothly are vital.
ELBA run regular 'Strategic Solutions' sessions for our community partners, which provide an opportunity for them to work closely with corporate volunteers and come up with ideas to tackle challenges they may be facing. These can range from broad strategic issues to problems focused in specific areas, such as IT, marketing or HR. Corporate volunteers with relevant expertise use their knowledge and insight to support the community partners to develop solutions that meet their specific needs.
At the Societe Generale session, community partner issues ranged from website redevelopment to the creation of new internal databases. Attendees left with insights which will assist them to overcome their challenges and to continue to deliver essential services for the local community.
One of the attending community organisations, a small charity that works to provide young people with environmental education, had been really struggling to efficiently manage their new IT systems. The session really helped them get back on track:
"Fantastic team, great to have so many volunteers and all shared thoughts, advice and solutions. I now have an IT strategy and actions. Great result – thank you!"
One of the volunteers from Societe Generale added:
"It was a great event! It is always good to demonstrate that company skills and resources can help others."
Thank you to the IT teams at Societe Generale for volunteering your time and expertise to provide much-needed support, and ensure that the community sector can keep running smoothly!