Team Challenges are back! – 5 reasons why you should organise a Team Challenge
With the Covid-19 restrictions slowly lifting, ELBA's Team Challenge team is excited to start organising corporate volunteering events again that support the east London community. All community partners that we work with have put in place Covid safe working arrangements like masks, hand sanitiser stations and social distancing measures and have updated their risk assessment to conform with Covid risks. So, is your team Zoomed out and tired of their daily routine? Here 5 reasons why you should organise a Team Challenge:
1. Rebuild the team spirit
After more than a year of working from home and only seeing your colleagues over Zoom, you may have a feeling that something is "missing" in your life. Well, that may be the social aspect of work. Engaging with your colleagues outside the work setting can be hugely beneficial for your well-being and team spirit and research has proven that a strong team spirit helps boost trust in the workplace, productivity at work, communication between colleagues and inclusivity!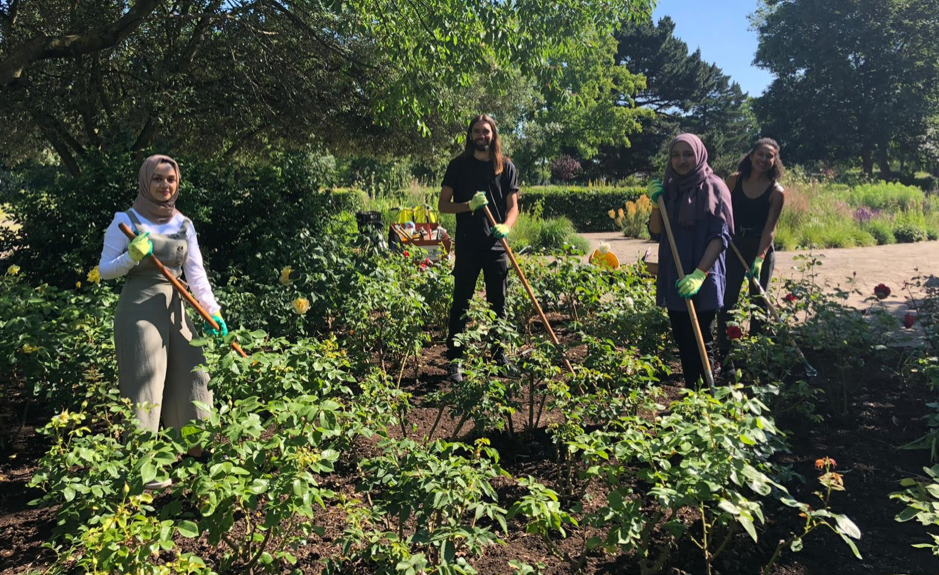 2. The community needs you more than ever
Pre-covid, ELBA's Team Challenge team organised around 400 team challenges, engaging 8,000 volunteers in the east London community per year. This volunteer support makes a massive difference to the maintenance of outdoor and indoor spaces, builds social interaction between corporates and the community, and brings food on the table through Food Bank challenges and cooking for the homeless. With almost no Team Challenges happening for more than a year, a large part of this practical support has fallen away. There is quite some catching up to do in the community and volunteering activities are a fun and effective way to do this. (Below photo taken pre-Covid)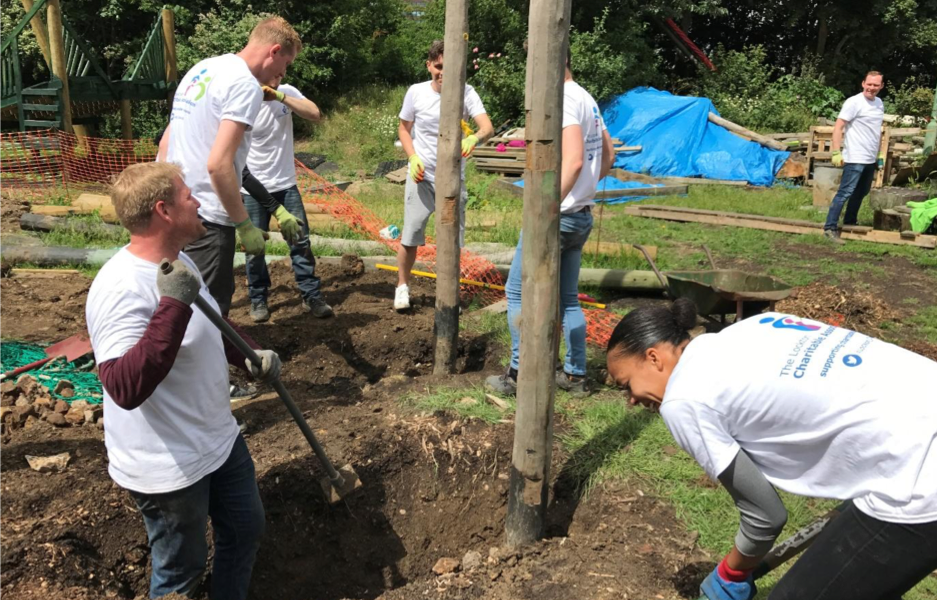 3. Improve your mental health
When working from home, it is easy to fall into a routine that does not allow much change of scenery and socialization. Research has shown how regular changes in scenery support one's brain capacity, happiness, and overall mental health. After such a difficult and insecure year, some TLC for your mental wellbeing is needed for many of us; that you will be supporting the local community whilst you are caring for yourself sounds like a great win. (Below photo taken pre-Covid)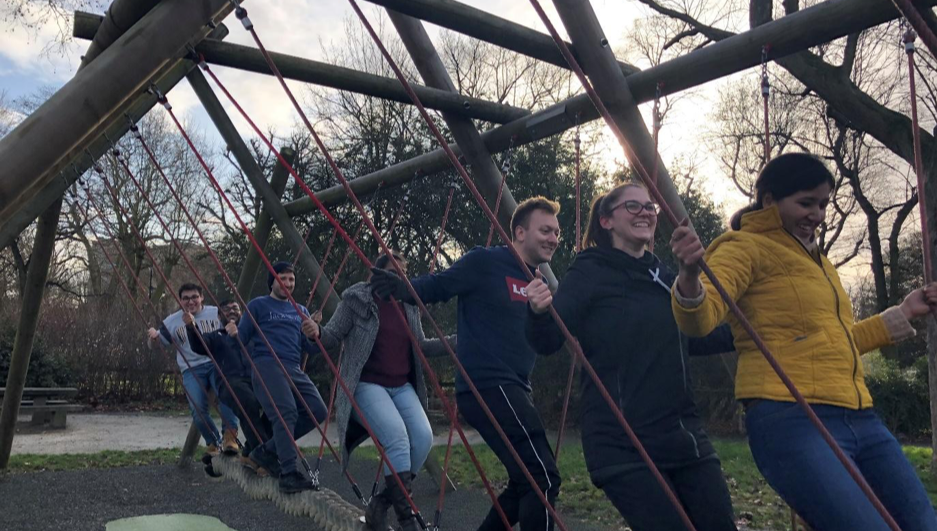 4. Be part of the community
With a lot of social activities falling away due to Covid-19 it has not been easy to be "part" of something. Through volunteering, you and your team will get to know new organisations and people in the community you work in. Even if you don't live in the same area you work in, engaging with the local community will be beneficial for your engagement in the community and may lead to valuable and long-lasting relationships. (Below photo taken pre-Covid)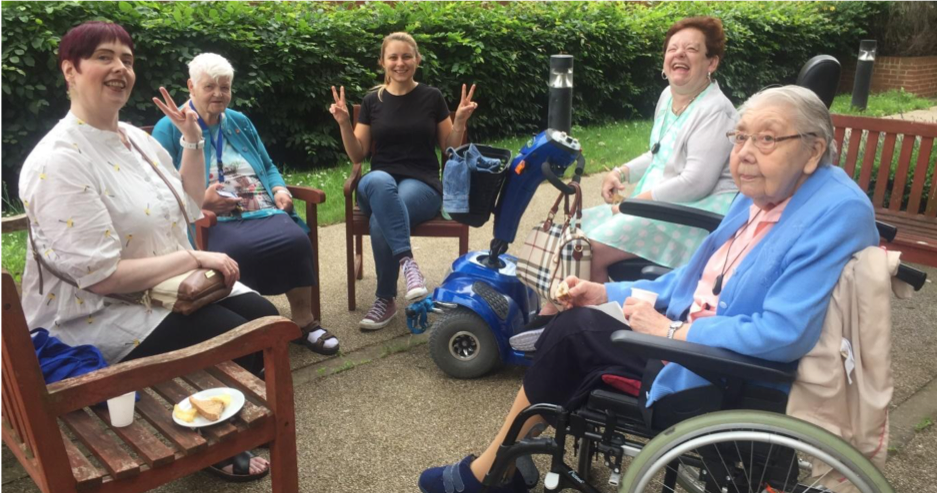 5. Learn new skills
Team Challenges give you the opportunity to learn new skills or use skills that you may not be able to use on a day-to-day basis. Volunteers engage in a great variation of different tasks, from painting park benches and removing overgrown weeds to building new planters and creating new paths out of woodchip. Are you up for a completely new challenge, or do you rather engage in tasks you are already familiar with, our community partners are keen to match you with a task that is right for you. (Below photo taken pre-Covid)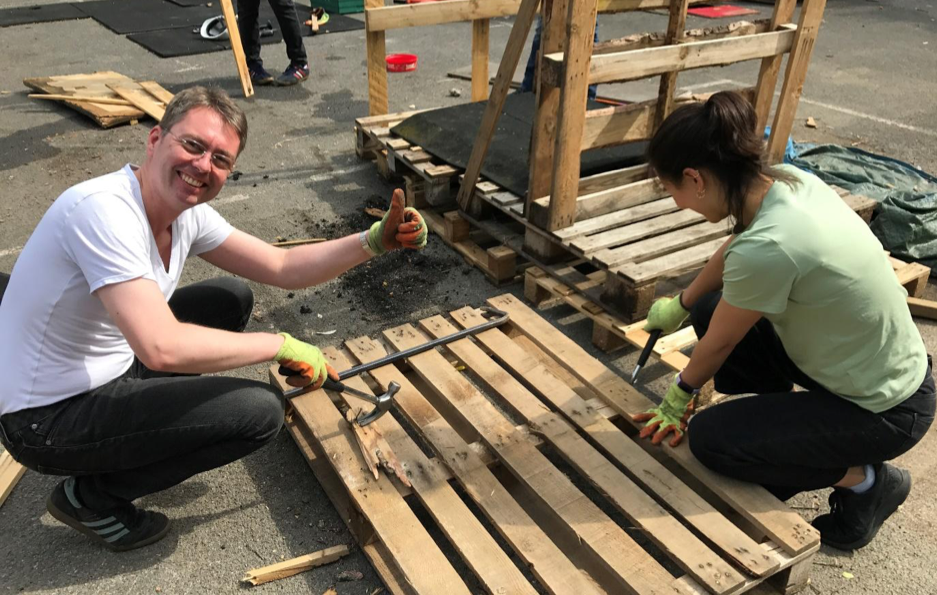 Team Challenges are open for teams of up to 6 volunteers until the 17th of May, and up to 30 after that. Are you keen to organise a Team Challenge or want to learn more, please get in touch with Amadiora.emechete@elba-1.org.uk. Spots are filling up quickly, get in touch to avoid disappointment!