Need for Eid
Written by Stanley Shepherd, Challenge:ELBA Project Manager
No one should spend festivities alone. With Eid falling within Mental Health Awareness Month this year, we can reflect on the positive impact that communal celebrations have on isolation and loneliness.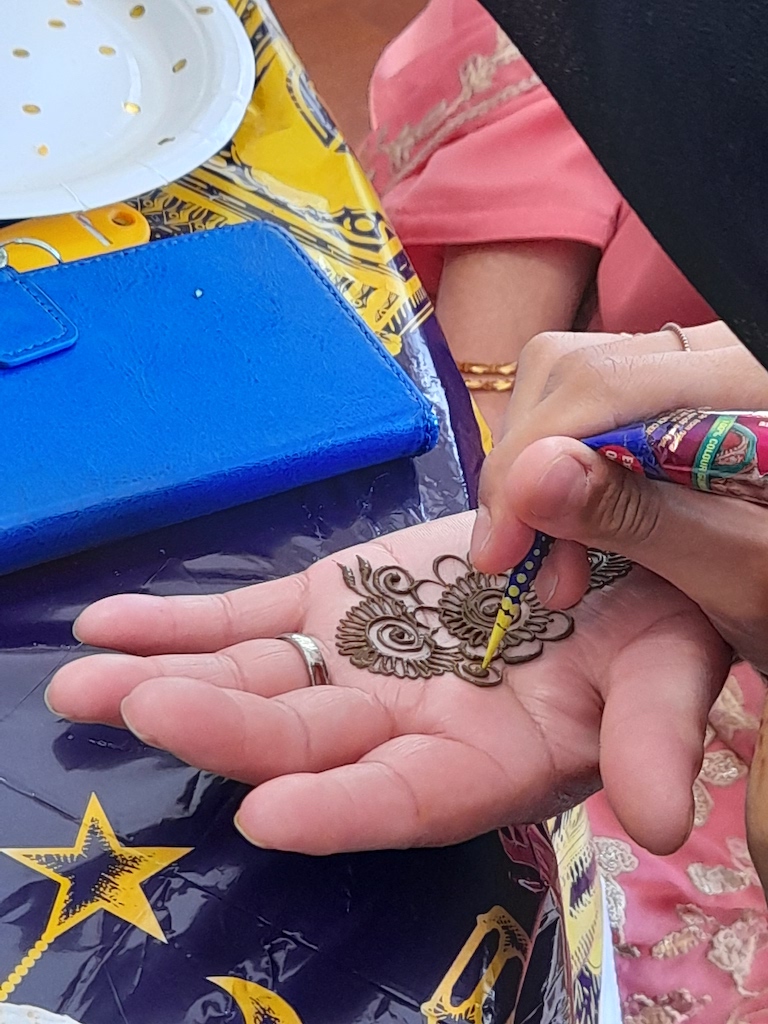 More than 2 million people in England over the age of 75 live alone, and more than a million older people say they go for over a month without speaking to a friend, neighbour or family member. This has led to a loneliness epidemic in the UK, which has been exacerbated by the pandemic. Research after the first lockdown in 2020 unearthed some concerning statistics surrounding confidence amongst older people:
Two in five people feel less confident going to the shops
Two in three are less confident using public transport
Nearly half feel less confident going to a hospital appointment
In the last two years, Eid celebrations have been curtailed by lockdowns, so the appetite for them has been greater than ever. London City Airport joined forces with Creative Support to put on a day to remember at Sonali Gardens, which is a centre that provides a five-day service every weekday to local people aged 50+, with an aim to reduce isolation through social, practical, and emotional support.
Residents took part in a host of activities from Henna, to lantern making, to enjoying a delicious buffet of kebabs, samosas and biryani. They were even joined by singers who performed Indian and Bengali songs!
In 2019, ELBA received funding from the National Lottery to bolster its work in reducing isolation amongst older people. Throughout the pandemic, ELBA has provided a number of innovative opportunities to engage with older people virtually. Whilst this has been a great success, the importance of face-to-face interaction has not been forgotten. It was great to see London City Airport volunteers interacting with older members of the community; making friends, getting creative, eating and most importantly, having fun!