Mike Cooper-Mitchell – A man for the people of east London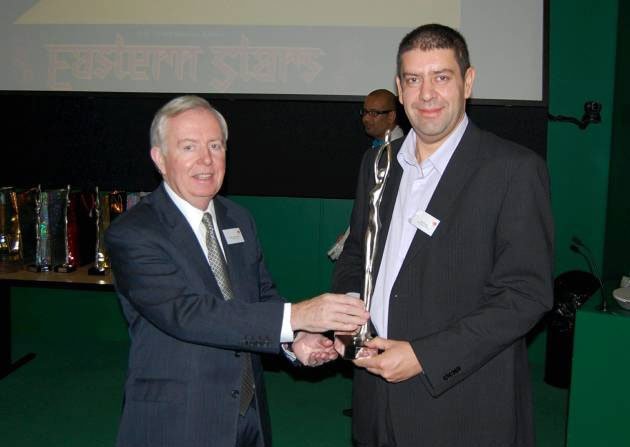 Words by Liam Kane, former Chief Executive of ELBA
Arriving back from a short break in Spain last week I received the sad news that Mike Cooper-Mitchell, or MCM as he was known to the ELBA staff, had finally, at the age of 70, succumbed to Parkinson's disease with which he had been diagnosed some 10 years earlier. It is a sad but proud duty to share a few thoughts about his time with ELBA with you and thanks go to Ian Parkes, CEO, for giving me this opportunity.
I met Mike early on in my time at ELBA when he was Managing Director of Marsh UK, a leading ELBA business partner and part of one of the world's leading global professional services companies. Mike started at Lloyd's market as a "runner" and then progressed rapidly through Sedgewick's, then the UK's leading underwriting company, to become a senior director with global responsibilities. He was truly respected in the insurance world and by his peers generally as evidenced when they elected him Master of the Worshipful Company of Insurers in the early 2000's. His industry Memorial service will be something to see and hear.
But it is as a key member of the ELBA Board and an energetic and vocal supporter of our work in east London that I will remember him and his 16 years of volunteering, starting with the Globe Road drugs advisory service in Stepney. At that first meeting, when I arrived an hour late due to traffic problems, Mike was courteous, charming and forgiving as always – but he made one mistake – "if you ever need me just ask" he said.
So I did – again and again, and he always said yes. He became initially Chair of the Tower Hamlets Forum and oversaw the introduction of Met Police mentoring, GP mentoring and the amazing London Fire Brigade LIFE programme that turned round convicted and potential young arsonists through an amazing outreach programme. Mike supported, monitored and inspired the Tower Hamlets team in all of these efforts and is best remembered for bringing Hazel Blears, then the Home Secretary, to east London to launch LIFE and for an amazing Met Police awards ceremony in the old Board room at Lloyd's.
But I never forgot his words or let him forget either and, over 14 years' personal association, Mike became a trustee on the ELBA board, Chair of ELBA's key Finance Committee, Interim ELBA Chair for a year and served some ten years as deputy Chair. Mike was universally liked and admired by the ELBA staff and got the warmest welcome of any when he visited the ELBA offices. He formed a particular bond with Sam Alom when Sam was new to ELBA and was learning the job as Finance assistant. Mike was very proud of the part he played in supporting Sam to get to where he is now as ELBA's group Finance Director and brought all of his City knowledge and experience to support Sam through his studies and, perhaps more importantly, working for me through the tough time following the financial crisis. He also taught Sam some foreign language phrases – ask Sam to explain "derriere poche".
MCM will be missed by all of his Board colleagues from over the years, all the staff who had the privilege to work with and for him and, of course, by me. He and his wonderful wife Liz, who were one of the happiest and most devoted couples I have ever had the pleasure to meet, became good friends for Sally and me with lunches, dinners and the occasional visit to the Royal Ascot racing club where they were members. MCM's proudest non-business moment I think was when his horse Motivator (he owned a hoof or two, he always joked) won the 2005 Epsom Derby. Mike celebrated by throwing his Top Hat into the air and never got it back!
He was truly a great man, admired and loved by many and I for one will miss those wonderful Finco planning and review meetings conducted on the balcony of his Tower Bridge flat sipping a glass of something white and special from his legendary cellar. Thanks for everything Mike and goodbye.
Liam Kane, Ex-Chief Executive, 21 May 2017