Mentoring Works and Higher Education – the launch of mentoring
October and November mark one of the busiest periods in ELBA's education calendar.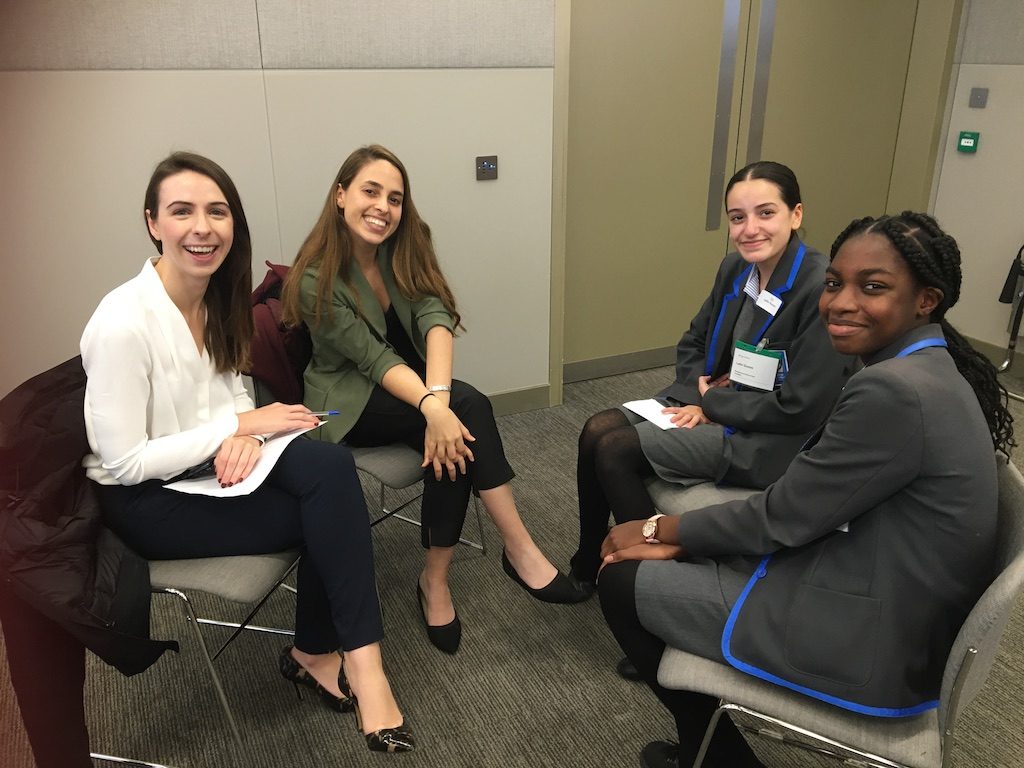 A new Mentoring Works programme has set sail, as we enter our 24th year of supporting our Year 10 students in Hackney and Haringey schools with a professional business mentor.
The team have facilitated some busy and buzzing events across the City and Canary Wharf over the last two months, with large cohorts of student mentees and their mentors eager to connect with one another, strike up a mentoring relationship and start meeting independently.
Our launched partnerships include Schroders with Mossbourne Community Academy, Linklaters with Clapton Girls' Academy and Duke's Aldridge Academy, Morgan Stanley with Mossbourne Victoria Park Academy and Ince with Cardinal Pole Catholic School.
As independent meetings move forward, mentors will tailor sessions to align with students' particular interests and needs and design and deliver session content around the programme's key employability competencies. Our competencies include adaptability, business awareness, communication, confidence, drive and ambition, resilience and self-awareness – with the aim to prepare mentees for future education, training and their working lives beyond.
The Year 10 Mentoring Works programme will now run with regular, independent mentoring sessions, until it concludes with a group celebration event for all in June/July 2020.
The Higher Education team have also had a busy mentoring-themed period; creating business and legal mentoring matches with our company and university partners.
Mentors from T Rowe Price have met with Maths and Geography students from Queen Mary University of London, whilst Red Lion Chambers, a new ELBA member, launched their own bespoke barrister mentoring programme with students from London Metropolitan University, University of East London and The University of Greenwich.
Another first for our university mentoring work – the launch of NatWest Markets and London Metropolitan University, who were excited to meet for the first time this month.
We look forward to hearing how the next 5-6 months of Higher Education mentoring sessions progress.