Kick off of the Young Influencers Programme for 2023 – 2024
Kick off of the Young Influencers Programme for 2023 – 2024
Now in its third year, ELBA and Societe Générale have kicked off the third year of the Young Influencers Programme (YIP). Newham Collegiate Sixth Form (The NCS), St Edwards Church of England Academy and new to the programme this year, Sir George Monoux, have all taken part in the first of a series of workshops throughout the academic year. The road to the winning team on Pitch Day has begun…
"It was great seeing the students become more confident as they worked on what they wanted to say."
– Volunteer Feedback
YIP consists of a six-month series of interactive workshops, which, through real business case studies, highlights the important role of the banking sector in being part of a sustainable future. The programme aims to equip the future generation with the skills needed to build a successful career while developing their knowledge of the wide range of career opportunities in the Financial Services sector.
Students have begun learning about the United Nations Sustainable Development Goals which will be prevalent throughout the programme and key in their project plans they will submit at the end. Within their groups and volunteers they chose which two were most relevant to their local community and why. The groups then presented their ideas to the rest of the room.
"Engaging with the attendees on their questions and ideas around the Sustainable goals and very impressed by their knowledge and engagement in this exercise."
– Volunteer Feedback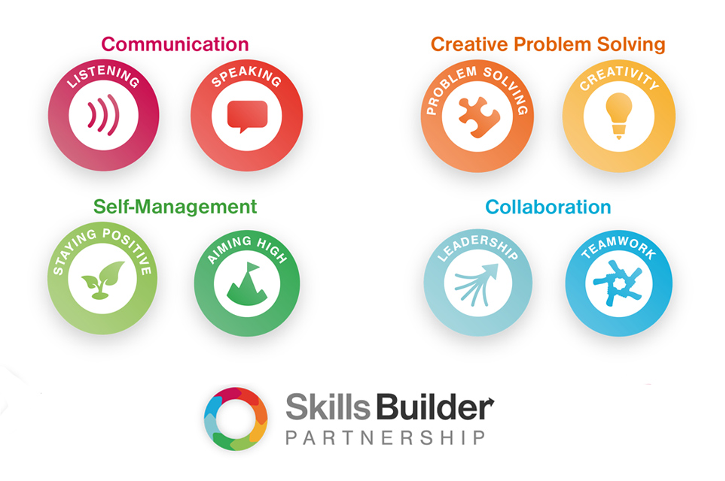 The task and presentations allowed the students to develop skills from the SkillsBuilder framework which are at the heart of each workshop. The aim is to see an increased and further development of the skills during the course of the programme.
We are now preparing to deliver the next set of workshops in November where students will learn about the CSR team at Societe Generale. They will have the opportunity to utilise their creativity and initiative by matching fictional volunteers from Societe Generale with fictional community and charity partner employees. Students will work as a collective by deciding who will work best together based on their strengths and desired outcomes. This is linked to the Leaders In Partnership Programme, another Societe Generale and ELBA collaborative programme.
We look forward to seeing you all then!