ELBA at 30: The inspirational story of Mohamed Awale
Mohamed Awale is an inspirational person whose story embodies the wide spectrum of challenges and barriers that people within East London often face in establishing themselves and their livelihoods in the UK. Fifteen years ago, ELBA's Employment Team supported Mohamed into work. Today, Mohamed himself runs a successful recruitment company helping unemployed people make transitions. As a part of ELBA's 30-year celebration, we are delighted that he has returned to share his story.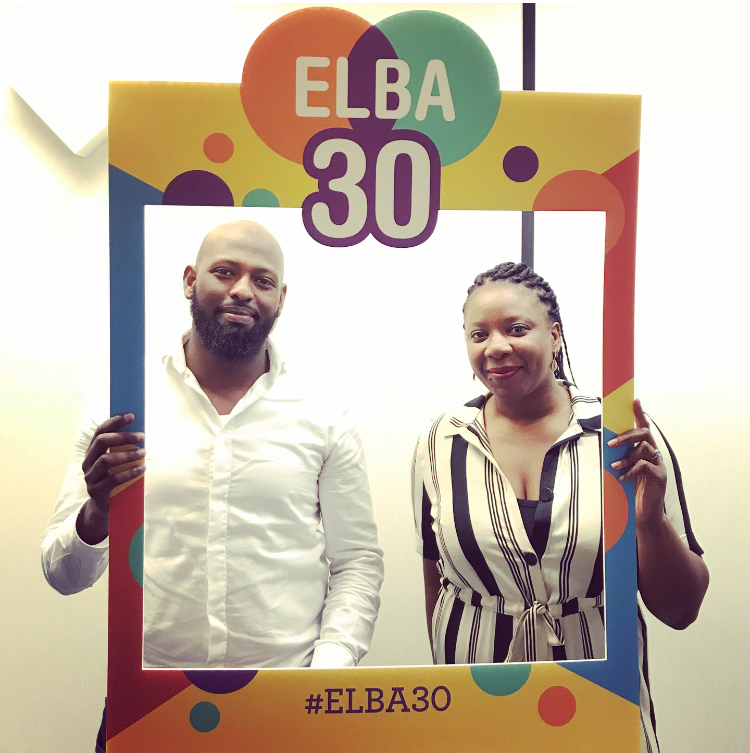 Mohamed came to the UK as an unaccompanied child from Somalia during the war. Young and alone, he was taken into the care system. While studying at college, Mohamed went through turbulent times, experiencing homelessness and couch-surfing with friends to get by. A situation far too common with a recent report by Shelter ranking Newham as England's No 1 homelessness hotspot.
Through resilience and determination, Mohamed persevered through his studies, and with support from a friend he was signposted to a homelessness charity that enabled him to access housing.
After successful completion of his college studies, Mohamed continued onto higher education, where he studied Business Management and International Development at the University of East London. Two years into his degree, he decided to halt his studies due to personal issues.
It was shortly after leaving university and looking for work that Mohamed came into contact with ELBA. Mohamed was placed into work as a corporate security officer by our Employment Team. Securing sustainable employment with the option of flexibility meant that he was able to work 12 hour night shifts and study during the day which allowed him to return to university to finish his final year.
Mohamed went on to work for companies such as Citi, Seetec and Get Set UK.
Mohamed runs a social enterprise called Jobs4All UK. The company has developed innovative pathways in supporting people to overcome a range of barriers, delivering vocational training and providing expert advice and advocacy services. Their services provide support to offenders and ex-offenders and those with a disability or health condition.
Mohamed strongly emphasised the correlation between unemployment and poverty and a number of social issues such as violence, homelessness and poor mental health. With a recruitment model based on attitude and behaviour over skills and experience he is connecting many Londoners who may be deemed unemployable or harder to reach to life changing opportunities.
Among Mohamed's many achievements to date, he was also featured on BBC World Service for setting up the first jobs fair in Mogadishu, Somalia in 2014 partnering with The United Nations Human Settlements Programme.
For more information on how ELBA supports people into work via our bespoke employment projects, please email employment@elba-1.org.uk. We are particularly keen to hear from people who are eligible for or would like to support our Somali Graduates Scheme or Parity project.