British Land – Annual Community Day event
On Thursday the 4th of July, the 27 Celsius heat wave did not stop the employees from British Land from rolling up their sleeves and giving back to different community partners in East London.  At no less than four locations, British Land employed 39 volunteers on their annual Community Day event.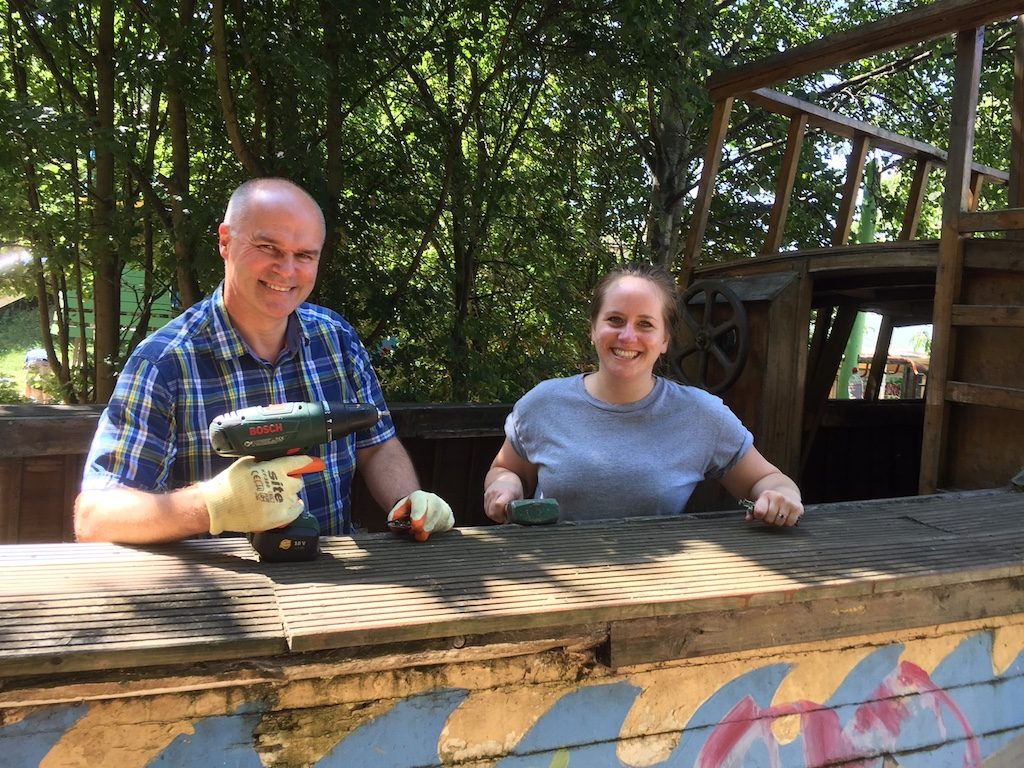 The first activity was held at Core Landscapes, a movable community garden focusing on improving mental health, physical health and wellbeing and community cohesion. Activities involved creating planters and benches. The garden being moveable means that especially the planters needed good maintenance.
Over at Evergreen Playground, volunteers worked on the maintenance of the boat which is a large play structure on the playground. Volunteers also worked on preserving wood structure to make the playground a safer place.
At the Shakespeare Walk Adventure Playground Association, volunteers made great progress in building a ramp up the hill. The playground being fairly hilly makes it a fun place to play around, however, it also limits access for those in wheelchairs and with disabilities. The ramp will enable these kids in particular to access spots on the playground they would otherwise not be able to.
Last but not least, at London Spitafield City Farm volunteers worked on a variety of tasks across the farm site including deep cleaning stables, filling muck sacks and fixing paddock fences. On this site, volunteers were rewarded with a delicious lunch from Chantel's Tea Hut which focuses on ethically sourced food and produce and is also open for the public.
The Community Day was not only about giving back to the community, so did Josey, one of the British Land volunteers at Spitafield City Farm mention that the day has exposed her to the East-London community:
"It is nice to play with the animals and interesting to see what kind of nice work the farm workers do."
Francesca, a British Land volunteer at Spitafield City Farm, spoke about how she enjoyed doing something different from her normal day to day job:
"It is nice to still be in London, but not 'being' in London, doing different jobs, different to our day jobs is very nice."
About giving back to East London, Sean, a British Land volunteer at Spitafield City Farm, points out about the Community Day:
"It gives me satisfaction that I am working with the local community where we live and give back were we can."
Francisco, a British Land volunteer at Spitalfield City Farm, speaks about the rewarding feeling of being involved with the community:
"It is fulfilling and hard work, it is nice to be engaged with the community."
All together, we can say that British Land's community day has been a great success. The organisation's increasing involvement in the East London community has not only been a fun day out of the office for the employees, but also enabled different sites to complete jobs that would not have been done otherwise.