BoardMatch – Looking Back and Looking Forward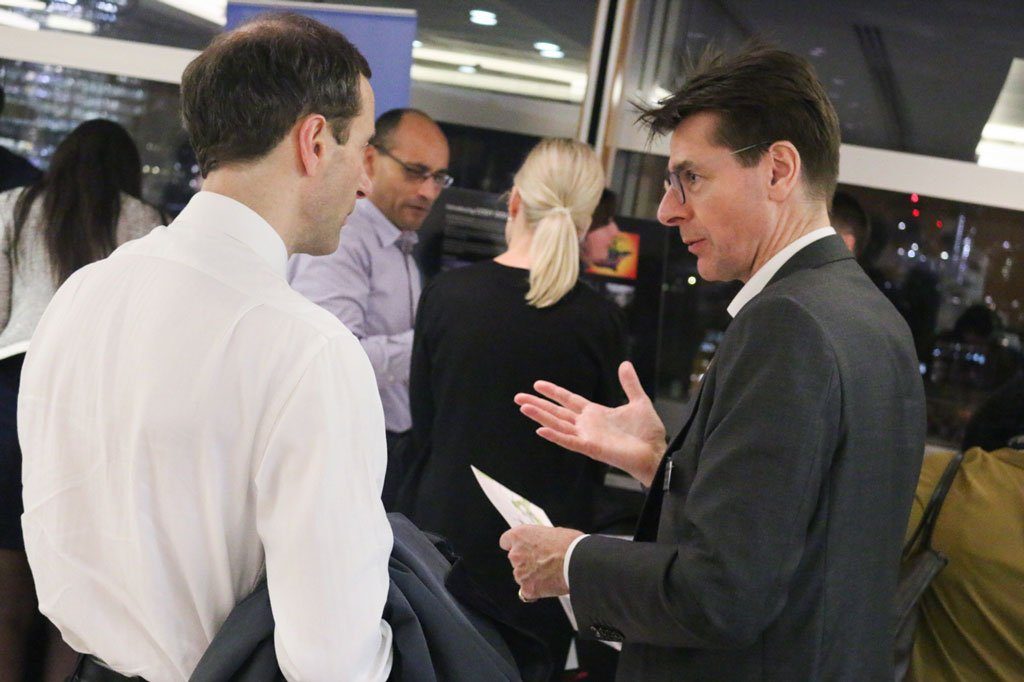 ELBA's "BoardBuilders" programme places corporate volunteers from ELBA's corporate partner companies as trustees at our Community Partners. Traditionally ELBA have placed trustees on case-by-case basis, working with individuals who have expressed an interest in joining a Board to find suitable opportunities. In early 2017 we decided to do things a little differently, launching a series of events called BoardMatch. BoardMatch brings together a selection of ELBA's Community Partners and a number of employees from across ELBA's community of business partners for an engaging evening of networking. Each event is comprised of two identical sessions during which prospective trustees have the opportunity to listen to a pitch from each of the Community Partners, meet their staff and register an interest in joining their Board.
The ELBA Team were very excited to host BoardMatch1 at Linklaters back in April 2017. Ten of ELBA's Community Partners, working in a wide range of different fields, had the opportunity to meet with forty-seven prospective trustees from across ELBA's business partners. They were joined by a nervous team of ELBA staff, keen to see whether their new initiative would be successful. Fortunately the evening went extremely well and resulted in the placement of thirteen trustees at nine different Community Partners.
Partnership for Young London were one of the Community Partners that attended BoardMatch1. They succeeded in recruiting two trustees from the event. We caught up with Sharon Long, their Strategic Director, to find out how her new trustees are getting on. Sharon said:
"Fenella and James have been a great addition to the board, they have both fitted in really well and have taken on key roles within the various sub groups i.e. Fenella has been doing the oversight on the Staffing and Resources group and James is involved in a small working group looking at our new strategic business plan for 2018/2020. They both are great at asking challenging questions and providing prompt feedback on materials being sent out to trustees"
James Thornton of UBS was one of the trustees placed at Partnership for Young London. He gave us the following feedback on experience of working with them:
"So far the trustee position is going well. To date I have attended 2 quarterly meetings, one of which was the Annual General Meeting. I have also attended a couple of meetings of the Business Planning Sub-Committee, of which I am a member, as we put together the charity's Business Plan for 2018-2020. It's been a steep learning curve, particularly as I have not been involved in youth policy previously, but I have enjoyed the meetings so far and have found that Sharon and the rest of the board have been very friendly and great help."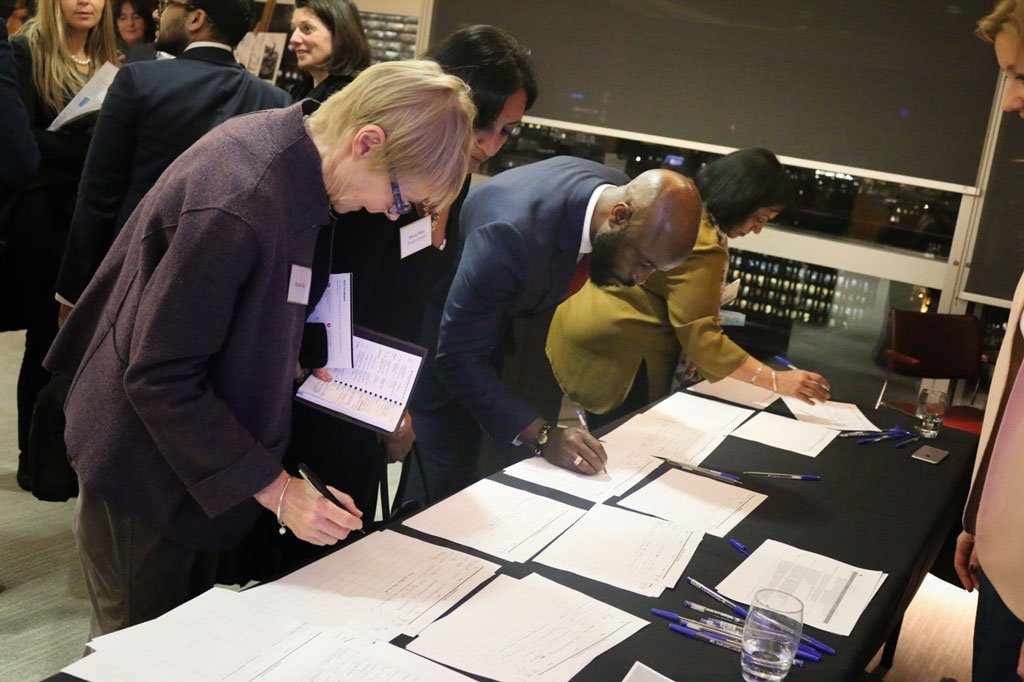 Following the success of BoardMatch1, the ELBA Team set themselves the task of making BoardMatch2 bigger and better. Nomura stepped forward as hosts, offering a fantastic venue in November 2017. This time 12 of ELBA's Community Partners met with 64 prospective trustees. The target was to place 20 trustees following the event and the ELBA Team are on course to meet this with 13 Trustees already placed and a number awaiting confirmation.
ELBA are delighted to announce that BoardMatch3 will be held at Credit Suisse on the 7th March 2018. We have a new set of exciting Community Partners lined up to attend and are looking forward to matching them with some fantastic new trustees.
If you are interested in attending BoardMatch3 then please contact Jonathan Tait via jonathan.tait@elba-1.org.uk stating whether you would like to attend the 5:30pm or 7:00pm session.