ELBA 30: Responsibility in the Corporate World
Blog post written by Reginald Adodoadji, Communications and PR Coordinator and Emily Franklin, Community Programme Manager, both at ELBA
Responsibility. What is responsibility?  It's a word we hear banded around quite often. If you were to look that word up in the dictionary (or via Google, because who uses a dictionary these days!), the word responsibility has a few different definitions.  The first is "the state or fact of being accountable or to blame for something", another is "a moral obligation to behave correctly towards or in respect of".
Responsibility is not always given or assigned, sometimes it is assumed and taken on, often the onus is on us to take on responsibility and big companies have certainly done that on a large scale in east London over the last 30 years, this can be thought of as a social responsibility.
But what does social responsibility mean when specifically speaking about corporate entities? The field of corporate social responsibility is one that has grown in prominence in the business world – when ELBA started, the concept arguably did not exist. It centres on the idea of accountability-that a company holds itself accountable and answerable to itself, to its stakeholders and perhaps most pertinently, the community. It is responsible to be accountable. The wider needs of the community are made a key priority for business, not just on occasion but on a day-to-day basis. To be actively working towards improving social conditions will instil confidence in your organisation.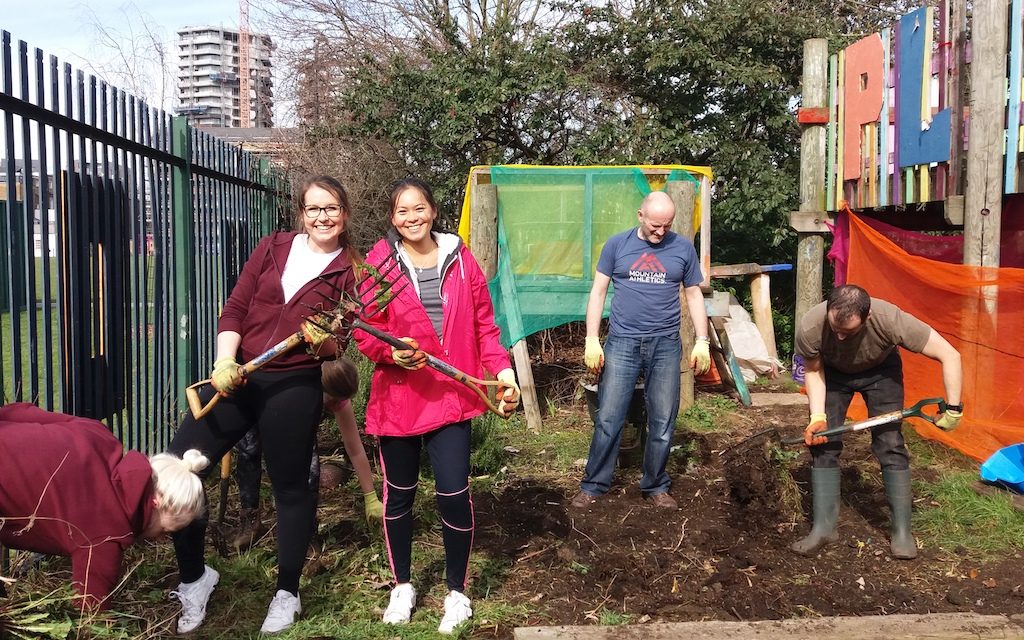 Here at ELBA, we have sought to act as a bridge between business and the community in east London since 1989. We are all aware of the issues facing east London, which include educational underachievement and a lack of social mobility.
People are often cynical around the idea of big businesses partnering with charities such as ELBA in order to affect social change, questioning their sincerity or believing it to be somewhat self-serving. However, you need to look no further than programmes such as Mentoring Works, where employees at our corporate partners agree to take on a student and offer them guidance in their careers, or developing confidence and employability skills. Or the Parity Project, which helps to place young Black male Graduates into sustainable employment. Or the many examples of business people giving back to the community and residents, such as ELBA's team challenges.
These challenges involve volunteers from our corporate partners getting hands on in the community. Whatever the volunteers are engaged in on their day of volunteering, everything they do is needed and can have a big impact for local residents, painting a fence or some railings helps to build a rapport with community members as having a presence in the community, can help to reduce anti-social behaviour as residents will take more pride in their area if it is more presentable. This all helps to further build trust between business and the community.
It helps  to get to know members of the community you operate in, getting to know their hopes and their fears and it is responsible to offer help to those who need it, east London will be much better off for it. That is taking responsibility.