The countdown has begun – it's the 2017 ELBA Toy Appeal!
For the organised people out there, it will be no surprise that here at ELBA it's full steam ahead with our annual Toy Appeal. If you're more of a last-minute present buyer, it might be a shock that we're already planning for Christmas! Whichever category you fall into, we're asking companies to get in the festive spirit and continue the generosity of previous years by donating to the 2017 Toy Appeal.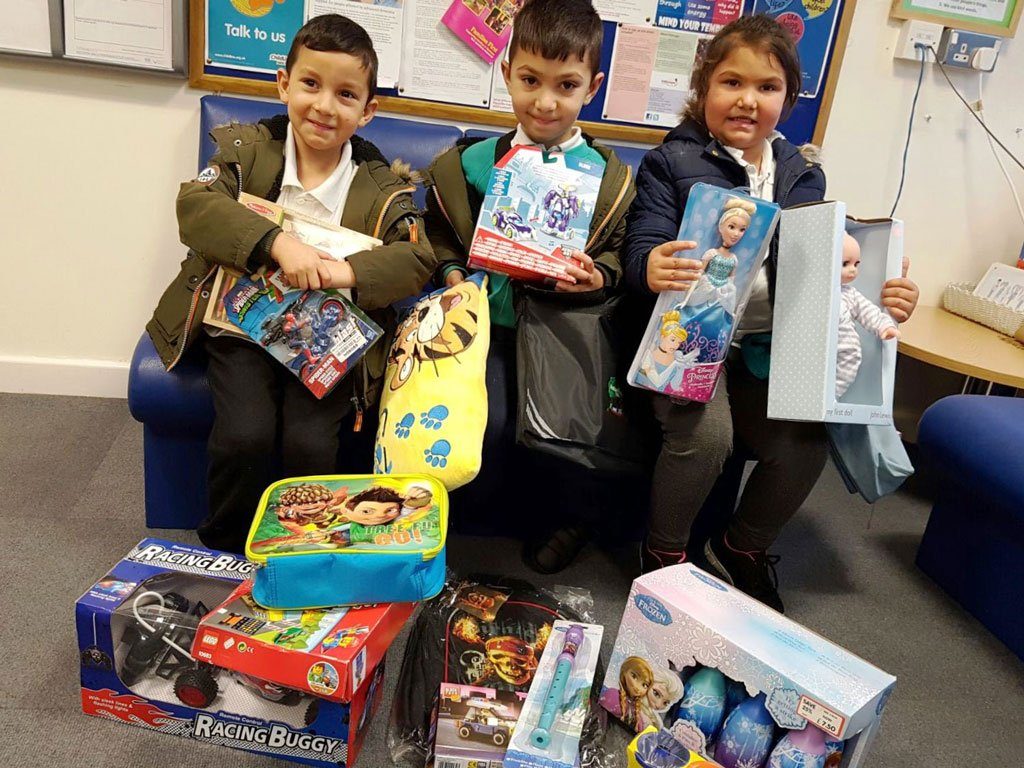 The ELBA Toy Appeal is an initiative that has been running for many years, offering companies and employees a chance to spare a thought, and a gift, for children in the local community. Last year saw an incredible donation of over 8000 toys which were distributed to community organisations in east London and Islington.
Some people can take for granted the act of giving a gift at Christmas. However, for families struggling financially, the festive period can be a difficult time and buying gifts cannot be a priority. Through the ELBA Toy Appeal, children who may not otherwise receive a gift are given a present to bring some festive cheer and happiness.
One of the community organisations that received toys last year told the story of one of the families that benefited from the Toy Appeal:
"The family had just been evicted and were facing life in a hostel for Christmas. The child's mother was very stressed and was focusing her time and energy on trying to sort her situation with the housing department. She did not have the extra resources to buy her daughter a present for Christmas. They are asylum seekers from a war torn country so she was so happy that she could offer her child a treat after this experience."
In the season of goodwill, the Toy Appeal is also a great opportunity for people to give back to the community. Last year, our volunteers in the Toy Appeal grotto spoke about the positive impact they can make:
"It makes me emotional thinking about all of those children who are without. As a mother of a son, this tears at my heartstrings to think of children not receiving a gift. I really enjoyed helping out today and giving up my time.  I love the fact we will have lots of happy children at Christmas."
It's easy for you to get involved with this year's Toy Appeal; you can purchase and donate a toy via your company's John Lewis Gift List. Just remember to have your unique company username and password to hand. The gift lists are open until 24th November 2017. Otherwise, see if there are any whispers of an internal collection happening around the office!
Let's work together to make this year bigger and better so we can get as many toys (and smiles!) to children across east London.
Contact your Corporate Responsibility team, or Abi from ELBA at abigail.micallef@elba-1.org.uk to find out the ways your company are supporting the Toy Appeal and how you can get involved.