TH Real Estate share professional skills to support employment service
The 3rd and 4th of August saw the culmination of an outstanding piece of volunteering led by TH Real Estate's Graeme Stephen. Graeme was named ELBA's March Volunteer of the Month for using his professional skills to support Ellingham Employment Services with an IT audit and restructure. He did not however stop there. Over the past few months Graeme has worked with Ellingham Employment Services to identify other needs and to create an action plan which was executed over a two day period by a twenty strong team from TH Real Estate alongside volunteers from Lantel and CBI Installations.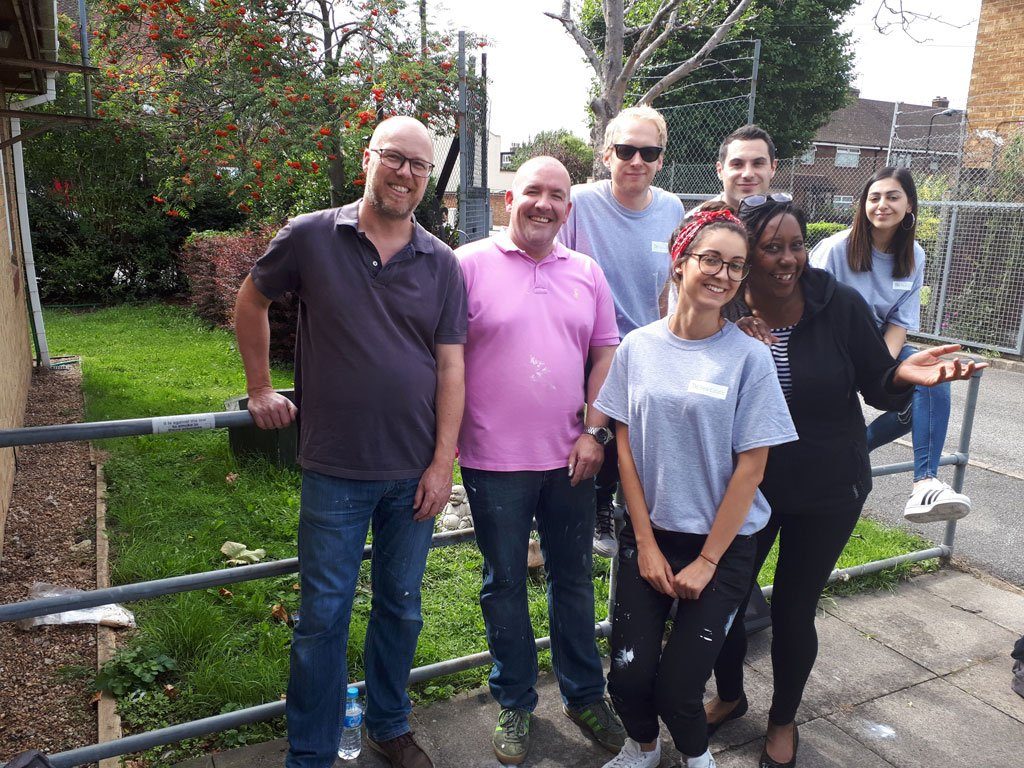 Ellingham Employment Services are a fantastic east London based charity that change lives by enabling people with disabilities to fulfil their potential, specifically with regard to gaining paid employment. After meeting staff from Ellingham ES and hearing about the importance of their work, Graeme decided that he would see what he could to support them.
Volunteers from all three companies gave Ellingham ES' offices a complete makeover, decluttering the building, dismantling and removing an unwanted structure, painting all of the meeting rooms and the reception area, reorganising the furniture to make the space more efficient and framing and hanging new photographs which had been taken by a volunteer from TH Real Estate. Graeme also arranged the donation of new chairs for the waiting room, a boardroom table and chairs and a flatscreen television. Ellingham ES' offices have been completely transformed and they are thrilled with the results. Helen Gore at Ellingham said: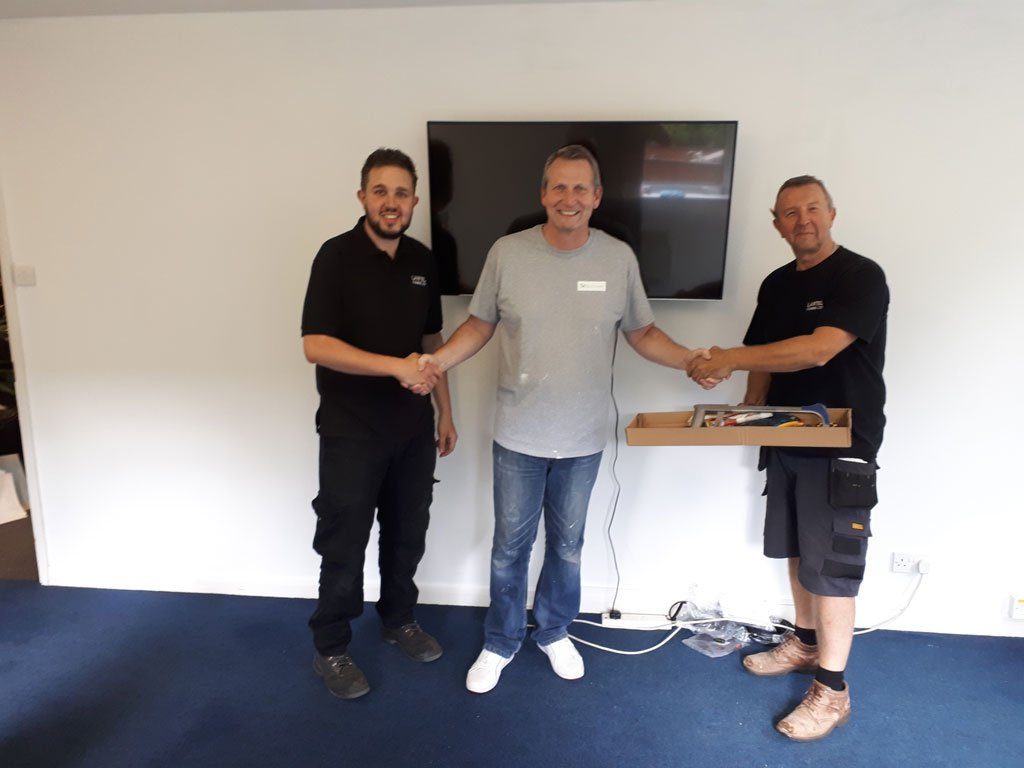 "We are absolutely delighted with the work our fantastic volunteers from TH Real Estate have done for us. As a charity our resources are always stretched and refurbishing our office is something that's been on the wish list for quite a while! Without help from people like TH Real Estate it never would have happened. The team were a delight to work with and we thank each and every one of them. Our office has been transformed and we are so grateful! Hopefully our clients will really feel the benefit from the improvement in facilities. And a big thank you to ELBA for connecting us!"
One of the partner organisations Graeme and his team called on support from was Lantel Communications. Ken Rason at Lantel Communications said, of the experience:
"We came to the assistance of TH Real Estate because we were asked to provide any help and being able to help is what life is all about! Employment is very important and yet finding employment can be very difficult.. With Ellingham ES they are continually evolving and moving this along with the community to get people into work and that is what we were asked to support which we did with our time and efforts to follow the lead of THRE and support this organisation. The small works that we all did those few days will help them towards fulfilling their ambitions for their future."
Brian Turner at CBI Installations could also see the benefits of their support: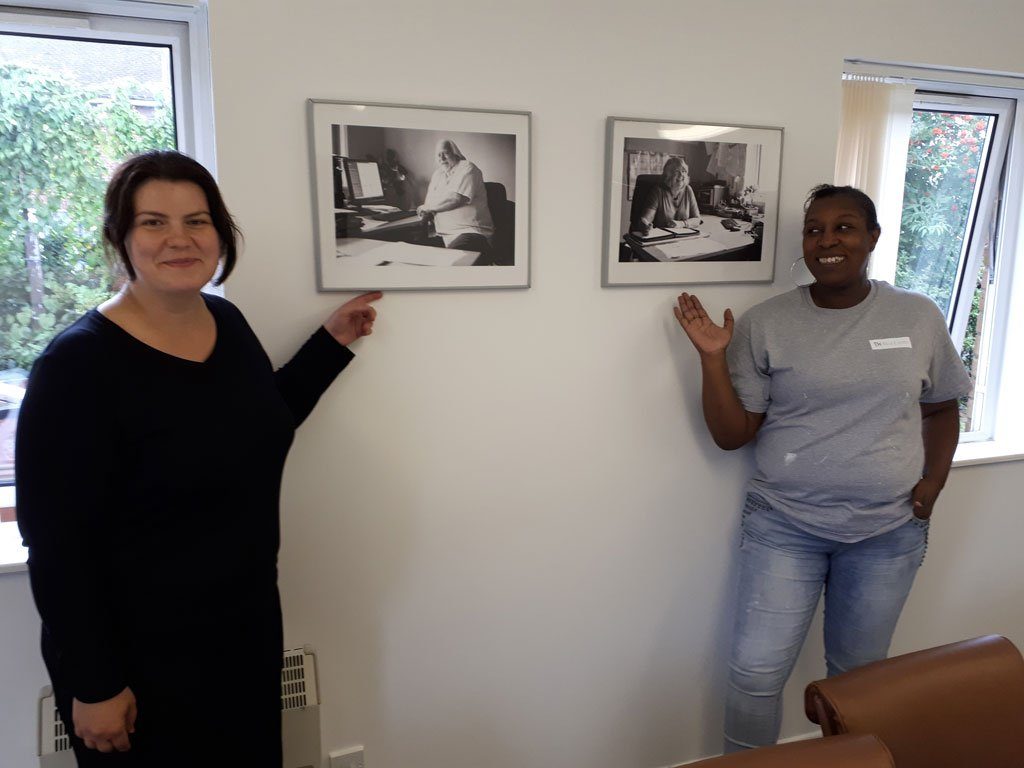 "We were asked by TH Real Estate if we could assist and were delighted to be able to provide some 'muscle' and some meeting room furniture for the refurb of the offices.  Our involvement was underlined when one of my colleagues returned to the office and expressed how much Ellingham ES achieve with very little resources and how grateful they were for the assistance provided.  Definitely a very worthy cause and we are very pleased to have been able to provide some assistance, albeit in a very small way."
The work delivered by Graeme's team also provided TH Real Estate staff members with the opportunity to take part in a fun-filled team building day away from the office. One volunteer said:
"I really enjoyed participating, it felt good to physically take part in helping people out rather than just donating. There was a lot of work to do and the results we achieved as a team were amazing."
The final word on this occasion goes to Team Leader, Graeme Stephen, who said:
"It was a long time in the planning and I may have taken on too big a challenge but with a great team behind me, we delivered what was needed and more."