Hackney East is go!
January 2018 saw the launch of ELBA's new employability focused project, Hackney East, funded in collaboration with Linklaters, Societe Generale and UBS. The project is designed to support local residents in east Hackney to develop their employability skills and readiness for work and also voluntary sector organisations to increase their capability, sustainability and capabilities.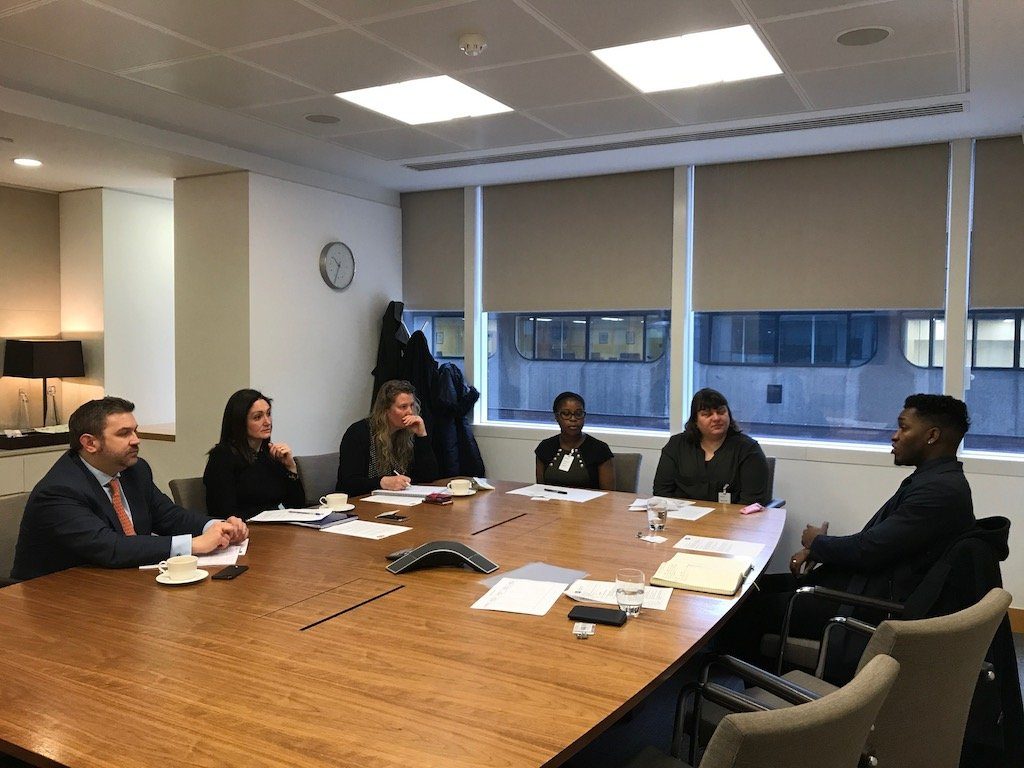 Hackney East further supports the Homerton Hub/Hackney Works team to build their capacity and widen their networks through engagement with the corporate sector.
Over the course of 2018, Hackney East will involve business volunteers in giving their time to support employability and capacity building focused activities. March was a busy month for the project with the successful delivery of three activities: firstly, an employability skills workshop held in Homerton Hub's offices in Hackney where business volunteers supported local residents to develop their CVs and interview skills and to increase their knowledge of the range of career opportunities that exist within corporate organisations. For example, not all employees working at a law firm are lawyers; there are services and facilities roles such as front of house welcome hosts, receptionists, caterers and security. For many of the beneficiaries in attendance this was eye opening, learning that job roles they had previously expressed an interest in and applied to within businesses on their local high street, are also careers within the corporate sector.
Dujon Harvey, Homerton Hub/Hackney Works Project Manager said:
"We had been working with this one particular client for just over a year now with limited success in helping her to take on feedback regarding her CV. She was proving to be resistant to change. However with the support of corporate volunteers through just one workshop, our client responded to feedback positively, submitted her CV to job vacancies and received an interview the following week. A big thank you to all of the volunteers for their support and helping to make a positive difference."
In the second activity volunteers participated in a 'One Stop Shop' workshop at Hackney Council's 'Your Homes Festival' in Hackney Town Hall. There they provided local residents with advice on CVs, interview skills and best practice on using LinkedIn as a networking and job search tool. Beneficiaries gave positive feedback on the experience, with one saying:
"After speaking with the volunteers and them helping me today with my CV, I now feel more confident in applying to jobs going forward."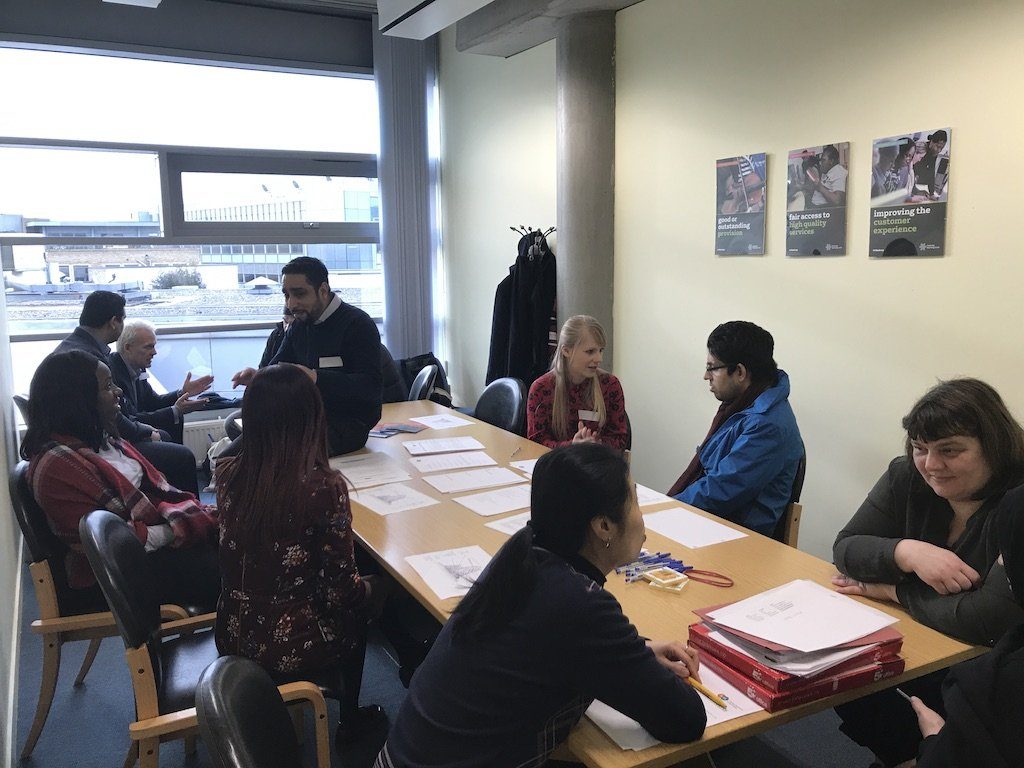 Hackney East first introduced its corporate partners to the Homerton Hub team during a brainstorimg session on City Giving Day in 2017. Senior volunteers representing all three corporate funders drew on their HR strategy and expertise to help Dujon's team strategise their plans for the future. This proved so successful that the volunteers have become an advisory group and will meet the Homerton Hub team on a quarterly basis to support them in exploring new ideas, actions and goals. The most recent session – and the final of the 3 activities that took place in March – involved the volunteers providing insight and support on competency based interviews, using LinkedIn, creating a professional online presence, and leadership development processes.
The launch of Hackney East follows on from the success of ELBA's previous Hackney based embedded project: coincidentally named Hackney Works. Hackney Works came to an end in December 2017 following 7 years of delivery in supporting the voluntary sector in the borough. Joseph Carey has transitioned from the previous ELBA project to become the Hackney East Project manager and to share his expertise of running a community-business collaborative project. And end of project report for Hackney Works is due to be published later this year.