Giving back to Homerton Hub and apprentices on City Giving Day
How can a single parent in London's most deprived borough manage to get into meaningful employment? How can you raise aspirations and up-skill a person on benefits who has to prove a 37 hour/week job hunt?
Homerton has an unemployment rate 14.9% compared to 6% in the rest of London. These are just some of the difficult scenarios that Homerton Hub (Hackney Council) seeks to address for local residents, on a daily basis.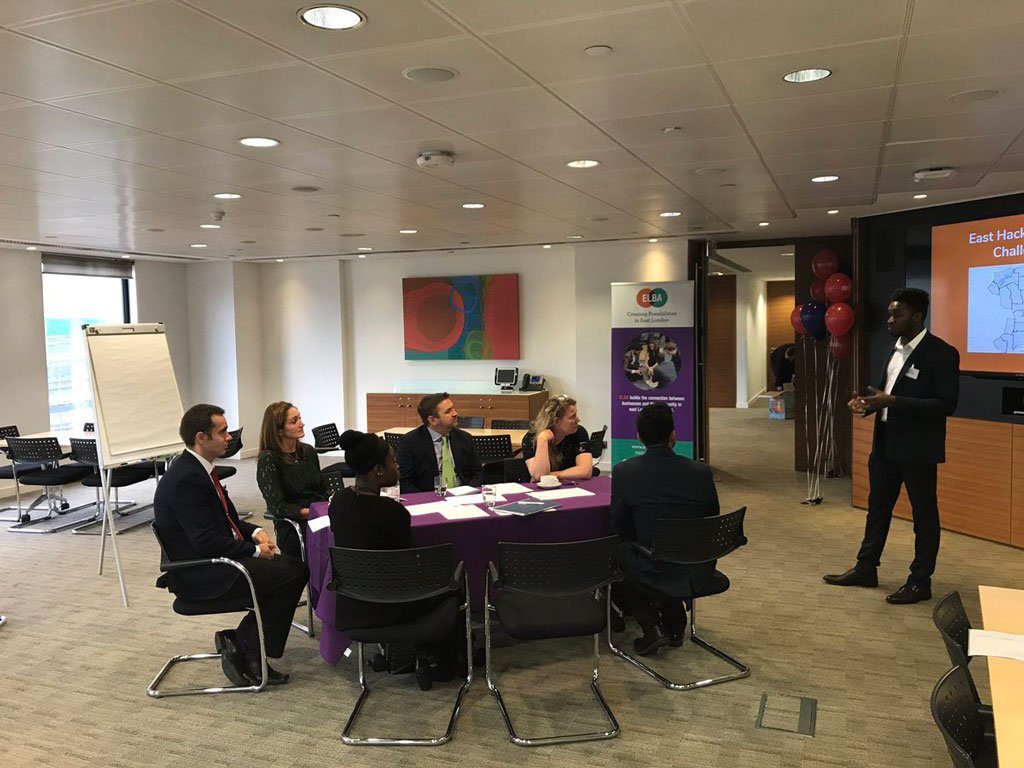 On Tuesday 26th September, ELBA celebrated the Lord Mayor's City Giving Day at Societe Generale by delivering two professional skills workshops alongside volunteers from UBS, Linklaters and Societe Generale. The first supported Hackney Council staff members to overcome professional challenges and the second assisted Hackney Council's Apprentices to develop key employability skills as part of Hackney Works and Apprenticeship programmes.
The first session was a two hour workshop in which senior volunteers discussed several ways to assist the Homerton Hub professionals. They drew on their own HR and strategy expertise to identify business solutions and explored ways to offer ongoing support.
In the afternoon, over 20 of Hackney Council's apprentices received employability support from 15 volunteers from UBS, Linklaters and Societe Generale. The volunteers helped the young people with their interview skills and worked one to one on their CVs. Feedback from the session showed that it was enjoyable as well as being effective – aHackney Council apprentice commented:
"I really enjoyed the workshop, it was great to have a one-to-one session with an extremely knowledgeable volunteer. I picked up lots of useful tips and I'm feeling much more confident about updating my CV and attending my next interview."
Also taking place on the day, Tym Stadnek and Andrew Lee of Societe Generale were joined by Dave Monger and Elie Henry from UBS, and Jodie Rahman-Stokes from Linklaters, to form a Q&A panel, sharing their own apprenticeship journey. We were also honoured to have the Lord Mayor's Sheriff visit our workshop to discuss the value and importance of volunteering in the local community.