Chills, Thrills, and Daffodils
Written by Stanley Shepherd, Challenge:ELBA Project Manager
On a sunny Friday in February, 30 volunteers from 14 different companies helped plant over 40,000 bulbs in Swedenborg Gardens.
According to the London Green Space Commission, London's population has grown by 11.2% over the last ten years, while spending on green space has decreased by over 30%. Across the whole country, Urban Green Space declined, shrinking from 63% to 56% between 2001 and 2016.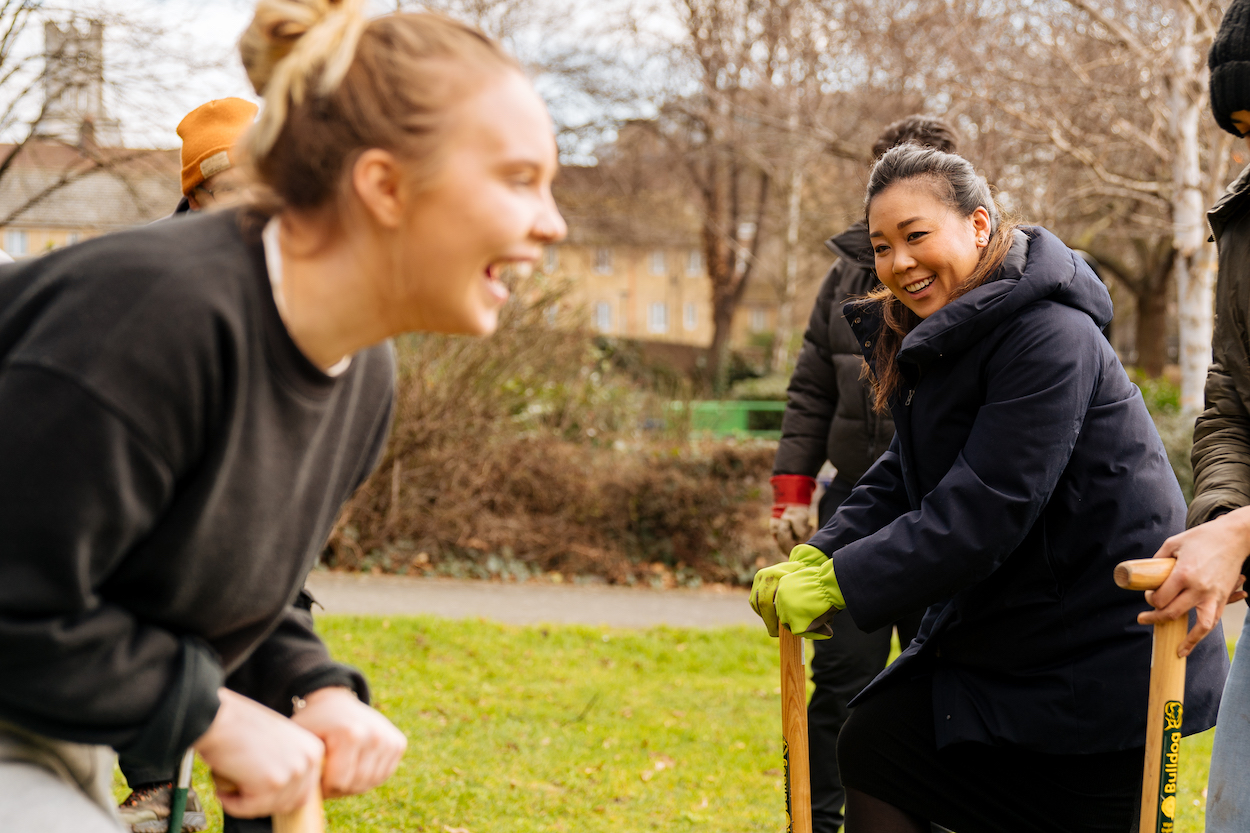 A park rich with historical heritage, encircled by high rise tower blocks, Swedenborg Gardens is perfectly placed to provide a much needed green space for locals to enjoy. It is also a Site of Importance for Nature Conservation (SINC), which means it is a locally designated area recognised as being of particular importance to wildlife and biodiversity. All of this combined makes the impact of volunteering even more significant. Not only will these flowers form a vibrant habitat for insects and wildlife, it will also provide locals with a bit of colour amongst the grey of the city.
Accompanied by clear skies and 300 excitable, energetic children from the local primary school, volunteers thoroughly enjoyed getting away from their desks and replacing keyboards with trowels for the day.
"The group of volunteers, coordinators, and the school children were all great and the history of the area gave a bit more purpose to what we were doing."
"I have gained an understanding of how important acts like these are for the local community, especially the children."
"Personally one of the best volunteering-day experiences so far."
In 2022, the Challenge:ELBA programme will be running more initiatives like this as part of ELBA's environmental agenda. Contact stanley.shepherd@elba-1.org.uk to find out how you and your team can get involved.
As we progress into 2022, after what has been a very tough two years, we look at apprenticeship schemes as a shining light and a positive approach to addressing youth unemployment. If you have any questions, please do reach out to ELBA's Employment team: employment@elba-1.org.uk.