Black History Month – a celebration of contribution & achievements
October is Black History Month. To mark the occasion, many of our business partners have hosted events across London and beyond to further explore the history and celebrate the achievements and contributions of Black people, from past generations to present-day Britain. This month, representatives from across ELBA were invited to attend and contribute to some of these, which included fantastic events at Linklaters, State Street and T. Rowe Price.
Linklaters in partnership with Black Solicitors Network marked Black History Month with a keynote speech from TV presenter and historian David Olusoga, titled "Inspired to Succeed: Remembering the past". David gave an insightful talk about how Black British history has been omitted from mainstream British history. He urged us to acknowledge and appreciate that Black British history is a fundamental part of British history and should not be forgotten. It reminded us to challenge the instances in which tweaking the story allows for a half-truth to become a lie, and the importance of recognising and understanding our history.
'When does a half-truth become a lie?'
State Street Race and Ethnicity Network in partnership with Oliver Wyman Empowered Network held a panel discussion titled 'A Race to the Top' exploring issues of ethnic diversity within senior roles in the financial sector. The panel, including Julie Hutchinson, Managing Director at ELBA, and Trevor Phillips OBE, Chairman at Green Park, led a very pertinent discussion on why we are not seeing more BAME staff at senior levels, what can be done to increase ethnic diversity at the top and how companies can adapt their inclusion strategies to better retain BAME staff.
If you don't demonstrate diversity, how can you demonstrate inclusivity?
The event concluded that there is still much to be done within the financial sector to recruit from wider talent pools and urged us to have more discussions with decision-makers on creating teams that are more representative of the clients they work with.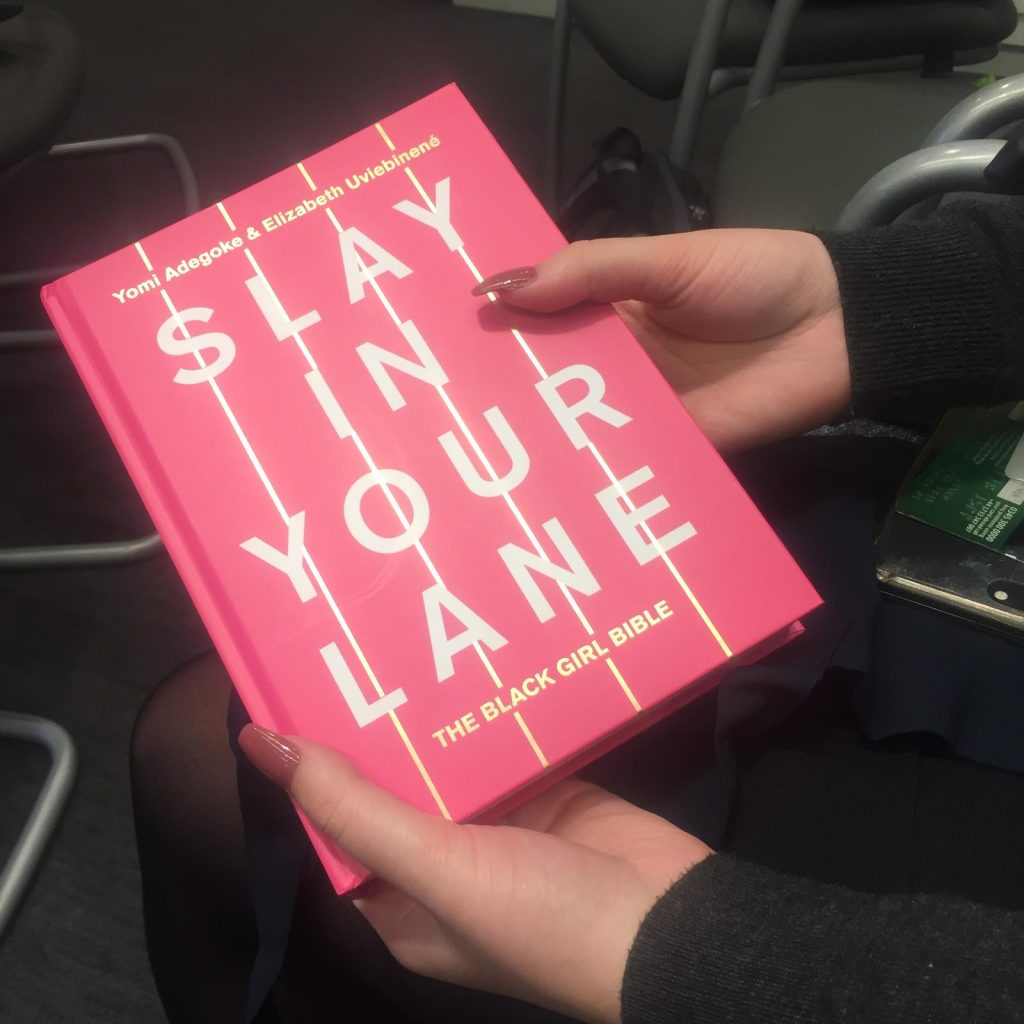 T. Rowe Price WAVE network, as part of their Black History Month celebrations, held an event in conversation with the authors of 'Slay in Your Lane', Yomi Adegoke and Elizabeth Uviebinene. Aptly named 'the Black Girl Bible', the authors discussed some of the topics they cover in their book, such as the obstacles Black women in the UK face and the significant progress that they've made in the face of adversity.
"Work twice as hard to be considered half as good' was a saying that I, like most black women, grew up with. But it was only as I began my twenties and started to experience more of the world that it really started to hit home."
The event gave insight and practical advice on navigating corporate and creative industries whilst unpicking themes such as intersectionality i.e. that certain groups have multi-layered facets in life that they have to deal with e.g. as Black women facing both racism and sexism as they navigate everyday life etc.
We were also treated to excellent canapés inspired by the African and Caribbean diaspora during the networking part of the evening.
Over the course of the month we also look forward to attending events with other partners, and our very own celebrations at ELBA. The events attended this month are tribute to how we can all learn about, contribute to, and challenge these issues. Talking about race is not reserved for one month of the year alone. ELBA works to promote the benefits of diversity and inclusion alongside responsible recruitment and retention to ELBA's corporate partners, including leading firms in the financial services industry. Our award-winning D&I initiatives focus on overcoming perceived race, class, and gender barriers to connect talented people to opportunities.