7 volunteers, 150 trees, and tonnes of CO2 absorbed
Written by Stanley Shepherd, Challenge:ELBA Project Coordinator.
On a cold and drizzly Friday, volunteers from Avanade, HSBC, Citibank, and ELBA spent the day planting 150 hedgerow trees at Stepney City Farm. The farm has been at the forefront of sustainability in an urban environment, achieving the Green Flag community award in October, which recognises well-managed parks and green spaces.
According to The Climate Change Committee government advisory body, the UK needs to plant 200,000km of new hedgerows if it is to meet its 2050 net-zero target. Whilst 150 hedgerow trees won't stop climate change, it is these small steps that can go a long way in tackling the issue.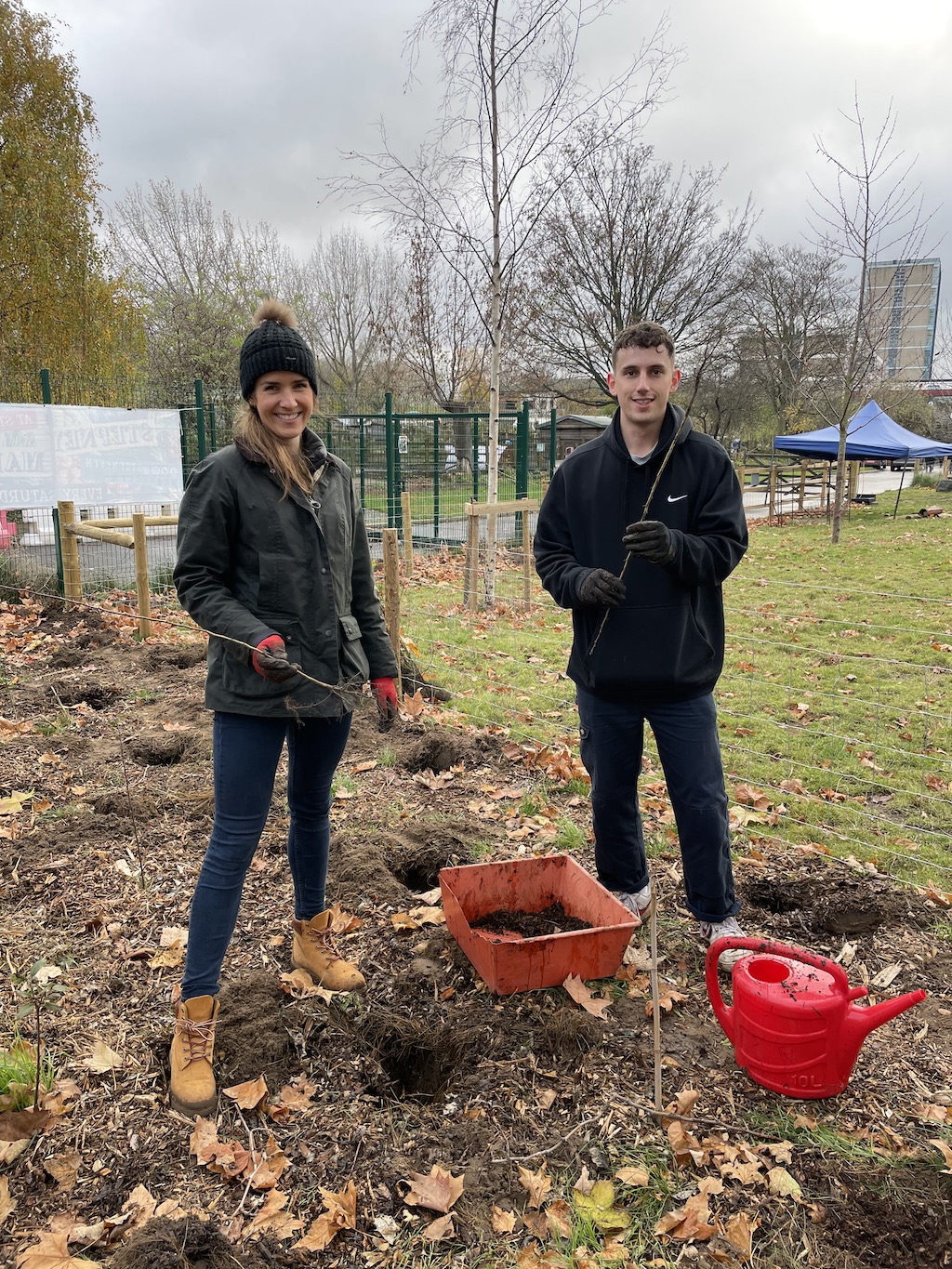 50% of hedges have been lost since the second world war due to large scale farming and building development. With hedgerows supporting over 2000 species in the UK, it is important that we make up for these losses and build back an essential habitat that has become more and more scarce in this country.
1 in 3 children in the UK grow up exposed to unsafe levels of air pollution. With Stepney City Farm located in the heart of Tower Hamlets, surrounded by busy roads, creating this urban oasis through tree planting can have a major impact on air pollution in the area. Studies in the UK have shown that hedgerows can directly reduce air pollution by 53% within the area it surrounds, which will provide the animals and visitors of the farm with air quality rarely found in an urban area.
In 2022, the Challenge:ELBA programme will be running more tree planting initiatives as part of ELBA's environmental agenda. Contact stanley.shepherd@elba-1.org.uk to find out how you and your team can get involved.