Hackney Young People's University – 20 years of helping disadvantaged young people
ELBA is joining organisations across the country in celebrating Black History Month. Whilst it is undoubtedly important to celebrate the many valuable contributions that Black people have made to British history, we also feel that it is essential to highlight the incredible work that Black leaders are doing in the present day. They are, after all, creating our history!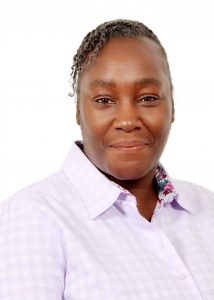 We're delighted to spotlight Maxine Boyce, Director of the Hackney Young People's University (HYPU), who shared her important work with us as well as her motivations to make change.
What does your organisation do?
Hackney Young People's University is a registered charity (1112528) and offers a range of school holiday programmes that are open to young people aged 10-14 or 15-25. Young people attending the project have the opportunity to improve their skills, try out new subjects and explore activities, which can help them in their career choices as well as improve their confidence and enable them to access some of the high-quality facilities in Hackney.
The vision for our charity is for our students to attend our programme of workshops, courses, and mentorship programmes, to understand our ethos of community work, and to develop into either, co-tutors, ambassadors or committee members for HYPU.
What challenges do your service users face?
Hackney is one of the most disadvantaged boroughs in the country. The majority of young people who access our programmes are attending school hungry and dirty and unable to concentrate. They are either from diverse, disadvantaged or ethnic minority backgrounds and live on council estates or in overcrowded houses. Some come from low income families or single parent families, and to some extent are at risk of committing crimes and anti social behaviour. Many do not have funds for extracurricular activities.
How does your work help them to overcome these challenges?
Historically, HYPU has worked with 10 to 25-year-olds running various programmes during school holidays, targeting around 40 students per programme.
The programmes offer a range of activities including: breakfast club, drama classes, film making, arts and crafts etc. Students pick and choose between subjects and try their hand at whatever interests them. We also incorporate family fun days when siblings can join in. This then culminates in a conference day where students get the opportunity to debate a topical subject. At the end of the programme, students have improved their aspirations and confidence in themselves, and are presented with a certificate and opportunity to showcase their learned skills.
Do you have an inspirational story/moment such as a case study that you would like to share?
Over the past 20 years, HYPU have helped and mentored a generation of students in our community. We have deep relationships in the Hackney community and are very popular, having received 123 applications for our summer camp in 2019 (and taken 109 attendees).
The overwhelming majority of students who attend our events complete our programmes – this is a significant achievement given that the students that we serve often come from vulnerable households and struggle to concentrate in formal education.
As well as the general statistics, though, there are countless anecdotal examples of HYPU improving the lives of the young people that we serve.
For example, one recent attendee of our cake decorating and baking workshop is a single mother, and was unemployed and on benefits when she first engaged with HYPU. While with HYPU, she meticulously learned how to bake and decorate cakes to a professional standard and volunteered on our school holiday programme as an assistant tutor. This student has now established her own baking business and continues to volunteer with our charity, acting as an important role model for her two sons.
What motivates you to do the work that you do?
I am motivated by hard work, drive & passion. I understand and have experienced discrimination due the fact that I did not look or speak in a certain way, and I enjoy helping people to reach their full potential – especially people who do not have positive role models in the lives or who have been crushed by society or the education system. I love to see people succeed in their education, business and careers. This also motivates me to keep doing what I am doing.
My work is very varied. I am:
• A Support & Advocate for over 1,000 young people
• Founder and Director of Hackney based charity HYPU since 2002
• Fundraiser: £70,000 Grants, £57,000 in kind (2015 – present), £131,000 in kind volunteer support (2015 – present)
• Entrepreneur: Founder of Baking & Cake Decorating Enterprise HTEA since 2010
What does Black History Month mean to you?
I believe it is a time to recognise the important roles that Black people have played to make Great Britain great. For example our Windrush Pioneers, retired solders, Mary Seacole (British/Jamaican nurse and business woman), Dame Jocelyn Barrow (Educationalist, anti-racist and community activist).
We need to rejoice, focus & celebrate their achievements and thank them for giving us hope, and life lessons that can be used in our future. It's also a time to educate the uneducated
Can you tell us about a black leader/role model/hero who has inspired you? Please tell us about the impact that this person had on you.
1: My late mother Sylvia Boyce, who was a strong, loving, hard working lady who instilled in me the value of education and independence. She had a resilient spirit and was loved within her community.
2: Martin Luther King, who was a Christian minister and the youngest man to receive the Nobel Peace Prize. He refused to accept the prize money of over $54,000, but donated it to the furtherance of the Civil Rights movement. Martin was a strong worker for civil rights for members of his race. His speech "I have a dream" really motivates and inspires me. I have a vision that through my community work and registered charity I can inspire a generation of young people to recognise who they are and what talents and potential they have within themselves. That they should always work hard, be determined, walk with integrity and to "never give up"!
If you'd like to find out more about Hackney Young People's University you can visit their website. If you're interested in volunteering or supporting the organisation please contact Sheetal Mistry, sheetal.mistry@elba-1.org.uk.
To read about bMoneywize, our other community organisation spotlighted this month, click here.