Hundreds of mentors and students celebrate another year of Mentoring Works
It's been another great year for ELBA's Year 10 Mentoring Works programme. The 2018-19 programme, for Hackney and Haringey schools and their City and Canary Wharf company partners, has been brought to a close with the end of the academic year. Successes were lauded with two celebration events, kindly hosted by Schroders and Morgan Stanley in June and July, which brought together hundreds of our mentees, mentors and coordinators from across the programme.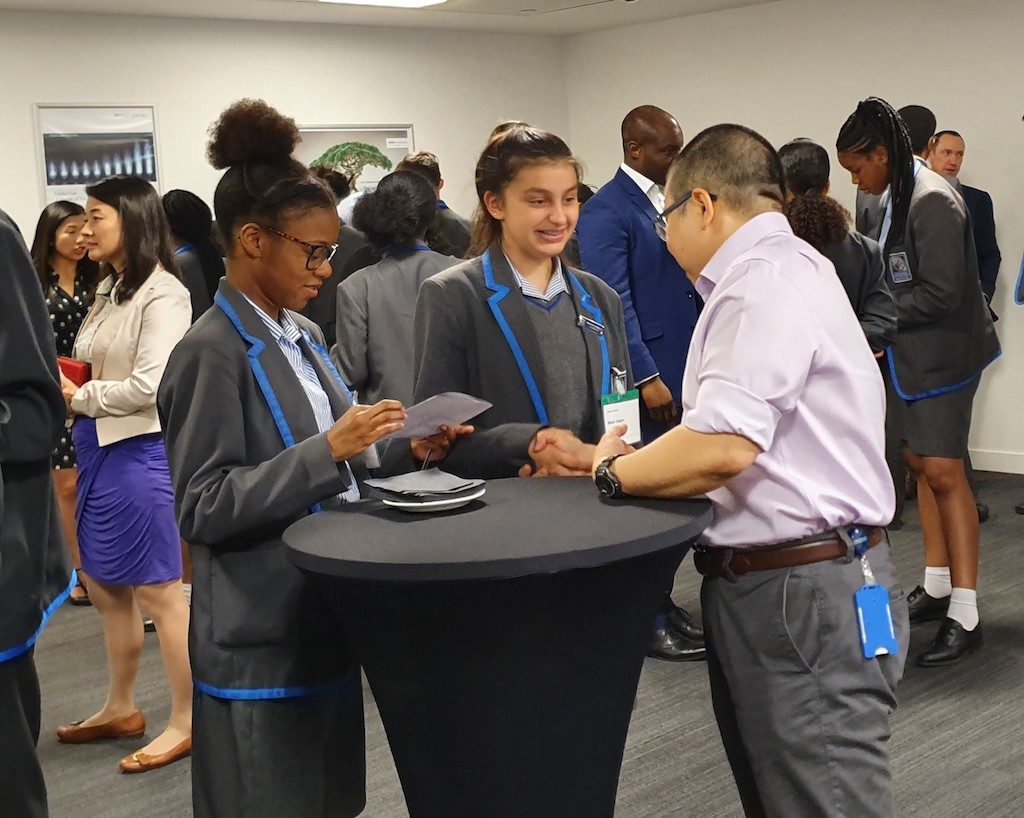 This year, a total of 177 students have been supported by 100 mentors. The partnerships have included Linklaters with Clapton Girls' Academy and Duke's Aldridge Academy, Schroders with Mossbourne Community Academy, Morgan Stanley with Mossbourne Victoria Park Academy, Freshfields Bruckhaus Deringer with Haggerston School and Ince Gordon Dadds with Cardinal Pole Catholic School.
The students have been meeting their mentors fortnightly for the past nine months and have covered a range of topics. Groups fed back and noted that sessions have included CV writing, interview techniques, presentation skills, university options, career options, finding work experience, networking and business skills, revision, organisational skills, meeting their mentors' colleagues and taking additional trips around London to visit galleries, museums, universities and creative agencies.
Mentors and students gave speeches at the events and we loved hearing the impact mentoring has made. We had many great quotes, with one mentor telling us:
"What's really struck me is seeing the students grow in confidence, their ambitions and the way they interact. It's about getting those light bulb moments and thinking 'I am good at this'. Being in this position as a mentor has made me more rounded as a person."
While their student mentee said:
"I never really liked working at anything. Mentoring was a reality check. All I knew was Tottenham and going to school and going home again. Mentoring really got me thinking about my priorities in life. I've really enjoyed it, it's made me happy and I thank my mentor for that."
We were also delighted by the group that fed back on their experiences in the form of a rap performance – a great effort and very entertaining! Students completed evaluation and feedback activities and, when asked to sum up the mentoring experience in one word, said the programme was: "Rewarding, inspiring, lovely, mind-opening, realistic, useful, extraordinary, great, helpful, informative, an opportunity, realistic and amazing."
Mentoring Works now looks forward to continuing with the next cohort of Year 10's in October, which will take us into the 24th year of the programme!