Hackney East: 3 years of collaborative community support
Written by Sheetal Mistry, Community Development Project Manager
For over 30 years, ELBA has been directly serving the London Borough of Hackney through focussed work and collaborative action. The end of 2020 marked the conclusion of a successful and collaborative project – Hackney East -, a 3 year partnership between Linklaters, Societe Generale, Societe Generale UK Foundation & UBS, delivered by ELBA. It was designed to upskill local residents and empower communities in the east of the borough.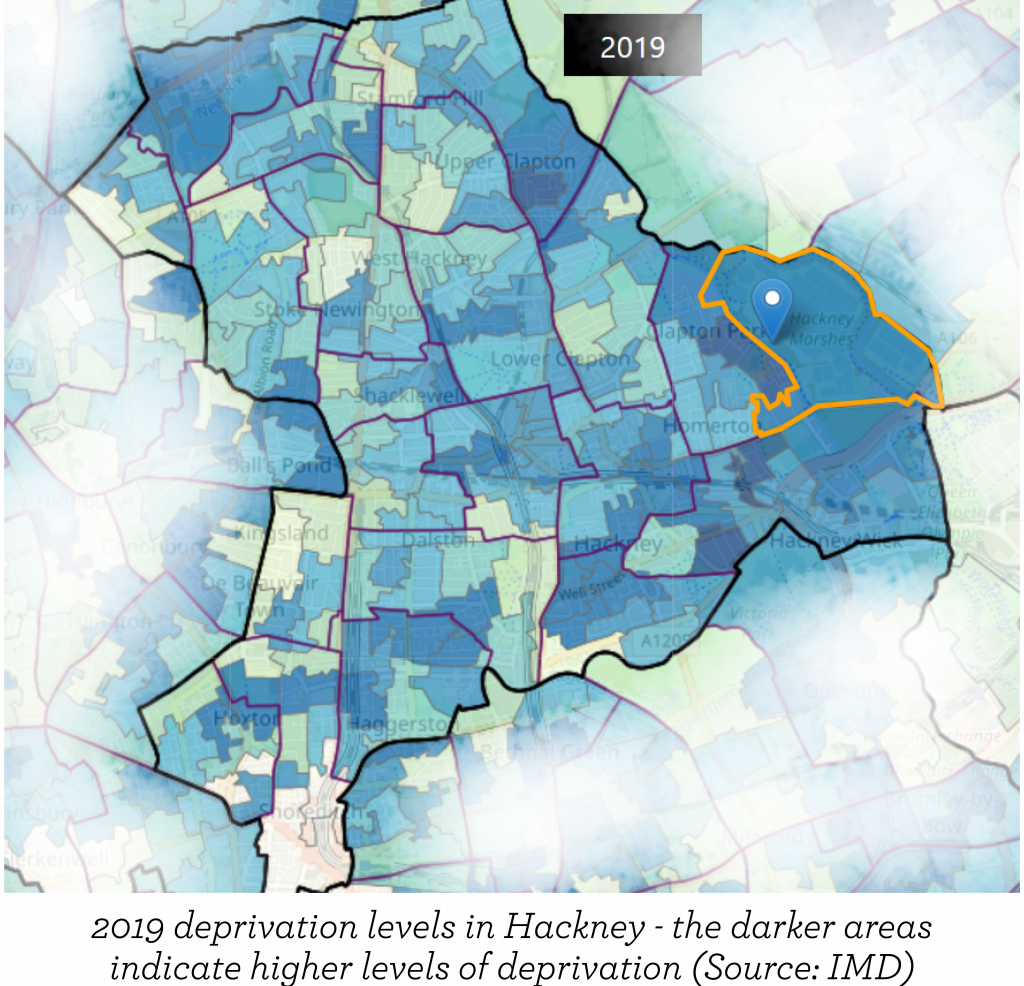 Hackney East was launched in January 2018 following 7 years of collaborative delivery on another Hackney-focused project, Hackney Works. The need for support in Hackney was huge as evidenced in the 2015 and 2019 Indices of Multiple Deprivation which ranked the borough as one of the highest areas of social and economic deprivation in the UK, with the east of the borough faring worst. Hackney East was specifically  designed to help address some of those issues by using the business skills and time of the corporate partners to:
develop the employability skills and boost aspirations of east Hackney residents facing unemployment, underemployment and a range of socio-economic challenges;
Support the local authority and voluntary sector to develop capacity, capabilities and sustainability.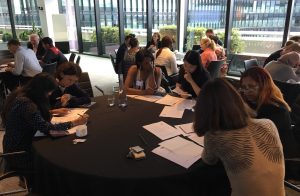 Hackney East began with a focus on employability leveraging the services and reach of the Homerton Hub, a local Hackney Council base providing employment support to residents. We ran workshops on CV and interview skills and provided strategy and mentoring support to Homerton Hub staff. During the project term, the scope of support expanded to include charities and local community organisations helping local people, in order to ensure east Hackney residents had a holistic, stable and sustainable range of services surrounding them. In 2020, the impact of the COVID-19 pandemic on employment and communities in the borough required the project activity to adapt to the changing and critical community need, in order to support those most affected. This resulted in some restructuring of the activities on offer to include reviewing funding applications for organisations in need, remote learning for community leaders, and repurposing skills for employment via digital training. Overall the ability to respond quickly and appropriately in a time of unprecedented crisis highlighted the strength of the partnership and its deep relationship with east Hackney.
We are incredibly proud of what the Hackney East project achieved in its 3 years: It engaged 899 volunteers from across Linklaters, Societe Generale and UBS, supported 744 individual beneficiaries and 77 different community organisations, and created 25 different mentoring/coaching partnerships. The project helped pilot and develop new streams of activity, including Leaders in Partnership, now ELBA's flagship community coaching programme; Learning from Leaders, a learning series developed with Learning & Development experts at Linklaters; and Strategic Solutions, an advice and ideas generation session for community organisations. Equally, the project was pioneering in how it engaged volunteers, such as through our Digital Seminars developed during lockdown, which provided a platform for volunteers to share their knowledge and experience on various employability topics. Overall, the project built the confidence, capacity and capability of Hackney residents and organisations through the incredible skills and expertise of our corporate volunteers, and provided a range of responsive support activities addressing the challenges raised by the pandemic. You can read the full Hackney East report here.
The end of Hackney East also marks an incredible 10 years of collaboration between the corporate partners and funders – Linklaters, Societe Generale, UBS and the Societe Generale UK Foundation. Prior to Hackney East they partnered on 'Hackney Works', a 7-year programme, supporting community organisations and residents across the borough through skills workshops and capacity building activities. During that 10 year period, the partners:
Mobilised 1,917 volunteers, who contributed 4,851 hours of their time
Supported 2,659 beneficiaries in upskilling and enhancing their employability skills
Built the capacity of 204 community organisations
Over the decade of engagement, the partners have built an incredible legacy of support interventions for the Hackney community, and we are immeasurably grateful to them for their unwavering commitment to the borough and its needs.
"Working in partnerships is a great way to scale and sustain community impact. Linklaters, UBS, Societe Generale and Societe Generale UK Foundation, each bring a range of different but complementary skills and capacities, which together with ELBA's local expertise, ensures the programme meets the most pressing needs in the community. This partnership works.  The transparency of our conversations, willingness to support and learn from each other, and to innovate have been essential components of the partnership's success. We are all delighted to continue our 10-year collaboration with the launch of Evolve Project."
– Joanna Keefe, Global Corporate Responsibility Manager, Linklaters
Building on the success of Hackney East and continuing their ambitions to help create positive change in Hackney, Linklaters, Societe Generale, the Societe Generale UK Foundation and UBS have joined forces again with ELBA to launch a new project in 2021. The Evolve Project aims to build the capacity of community organisations across Hackney, particularly in response to the effects of COVID-19, helping to ensure the sustainability of Hackney's third sector and ultimately, improve the lives of Hackney residents. We're excited to continue our successful collaborative partnership and help the Hackney community, particularly at a time when local need is greater than ever.
The Evolve Project launched in January 2021 – if you'd like to know more, please contact sheetal.mistry@elba-1.org.uk.